A Conversation With ERC Pathlight's Travel Concierge
ERC Pathlight's travel concierge and family support specialist partners with families to eliminate unnecessary stress from the admissions process so they can focus on getting the care they need.
There is no "convenient" time to go to treatment. Summer can present additional challenges, including the logistics and costs surrounding travel for individuals and their families. As part of our effort to ensure that travel isn't a barrier to treatment, we offer a dedicated travel concierge to handle all the moving parts and remove unnecessary obstacles on your path to recovery. 
And Bridget Perrigo, our travel concierge and family support specialist, does so much more than that. Read below to learn more about how she partners with families to eliminate unnecessary stress from the admissions process so that you can focus on getting the care that you or your loved one needs.
Q&A with Bridget Perrigo, ERC Pathlight's Travel Concierge and Family Support Specialist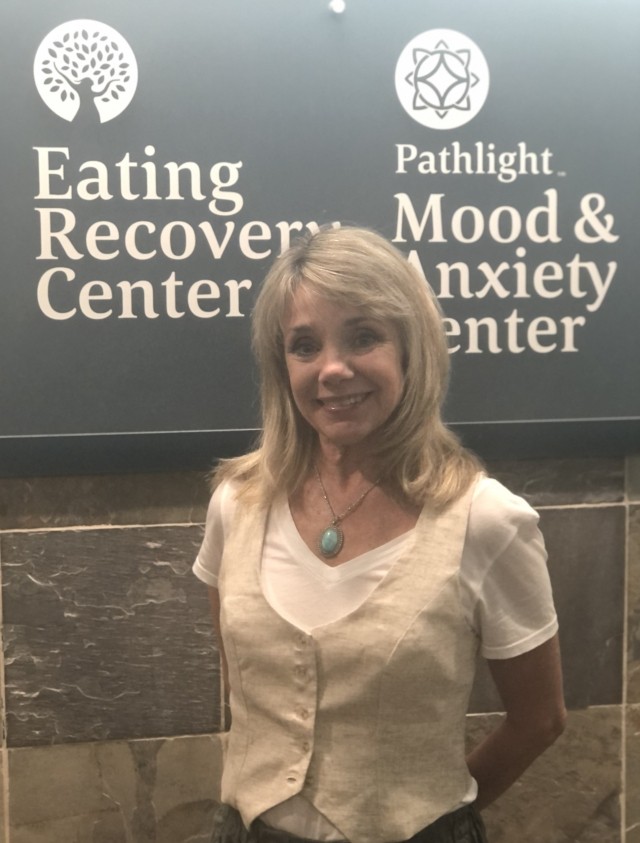 In your role at ERC Pathlight, how do you support individuals and their families coming in for treatment?
Bridget: I work closely with families to make sure their admissions process from start to finish is as smooth as possible, meaning that I do a little bit of everything. Whether this means booking flights or walking them through what the first day will look like, it's important to me that everyone feels supported and knows what to expect when they arrive at one of our centers. 
Traveling for treatment can feel daunting, especially for people who have never left their hometown or might not have been on a plane before and are now flying across the country to one of our centers. I take the guesswork out of it by lining patients and their families up with reliable services, including discounted housing and transportation. I also help families who qualify for financial aid access the resources they need.
Do you provide additional support for families accessing our child and adolescent programs?
Bridget: Though I work closely with patients across all our programs, I've found that parents and caregivers of those joining our child and adolescent programs especially benefit from this critical support. They are often unsure how long to stay in town for their child's treatment, what the cost will be, and how to set up the travel arrangements. It can be easy for families to get weighed down by the details, especially when there are other children at home. With parents and caregivers juggling so many priorities, I lighten their load by taking care of travel arrangements and offering a listening ear. In most cases, I'm able to set them up with a discounted hotel or Ronald McDonald House within walking distance of their child's treatment center. I also make sure they are aware of virtual ways to connect with their children in treatment, from remote support groups to virtual visits, if they are unable to travel for the duration of their child's stay. If children are resistant to treatment or they have general questions, I can also provide in-depth knowledge about our programs to help families come to the best decision for them.
How has your work shifted over the years, including during the COVID-19 pandemic?
Bridget: When I joined ERC Pathlight in 2015, this was a brand-new position focused on providing travel concierge services for our location here in Denver. Now I work nationwide with all our centers and have made partnerships with housing and transportation services across the country. Though my role has evolved over the years, my focus has always been on supporting patients and their families.
When the pandemic hit, everything was shutting down from hotels to rideshare services, but people still needed treatment. In fact, COVID-19 just accelerated everything. We had to quickly pivot to find local housing and transportation for families. For example, here in Denver where I'm based, we found a very small boutique hotel that was willing to drop their rate for our families since everything else was closed. We were also fortunate to continue working with our car service that picks up our patients and their families from the airport for their admission. We wanted to break down these barriers so people could still access treatment during such a challenging time for the world.
What do you enjoy most about your role? 
Bridget: I truly enjoy working with the families by answering any questions they may have about treatment, helping with the logistics of actually  getting to one of our centers, and providing them space to share any and all concerns or accomplishments.
I've also enjoyed getting to know people on a personal level and being a familiar face. I once had a patient whom I helped get into treatment when she was a child; as an adult, she made the difficult and brave decision to go back to treatment, and personally called me to walk her through what that might look like. I helped answer all her questions, and she ended up going to one of our centers. Without a doubt, this has been the most rewarding job I've ever had.
You give so much of yourself to your work and the families you support. How do you unwind during your free time? 
Bridget: I am very fortunate to have both of my boys here in Denver and I love spending as much time as possible with them. I love to hike, ski, cook, and swim. Swimming is huge for me.e… I'm from Michigan, so I very much miss the water living here in Denver.! When I'm not outdoors, I enjoy painting with watercolors, cooking for my family, and I'm an avid reader. I also am very lucky to live near my granddaughter who will celebrate her first birthday in August!
What is the one thing you would tell patients and families considering treatment this summer and beyond?
I would encourage them not to let location or travel get in the way of receiving the treatment they need and deserve. All you need to focus on is your recovery;, you can leave the logistics to me. We're in this together.
Thank you to Bridget for the important work she does supporting patients and families, and for her 7 years of service here at ERC Pathlight. If you have questions about our programs or our travel concierge services, contact Bridget directly at 720-537-7501.