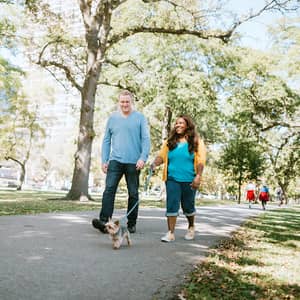 One Million Steps for OCD Walk
Sep 30, 2023 | 9:00AM - 11:45AM (CDT)
In Person
Are you interested in spreading awareness, encouragement, and support to those impacted by mental health, and specifically Obsessive Compulsive Disorder (OCD)? If so, this community gathering is for you! Join Pathlight and other community organizations, friends and family on September 30th.
The One Million Steps for OCD Walk is a community event organized by the International OCD Foundation (IOCDF) and their community partners. It is open to anyone interested in showing support to those impacted by OCD and related mental health issues. The goal of this community event is to let those who are struggling with OCD, or supporting someone who is, know that they are not alone, while also creating connection and impact that leads to continued and improved community resources and support.
Please join Pathlight Mood & Anxiety Center on September 30th at the Ann and Roy Butler Hike and Bike Trail. Register for the walk today and join team "ERC Pathlight."