What to Expect on Your First Day
Recovery from a mental health condition is within your reach.
When you arrive for your first day, you may feel incredibly overwhelmed. Please know that it is normal to feel this way, as you are taking a big step into the unknown.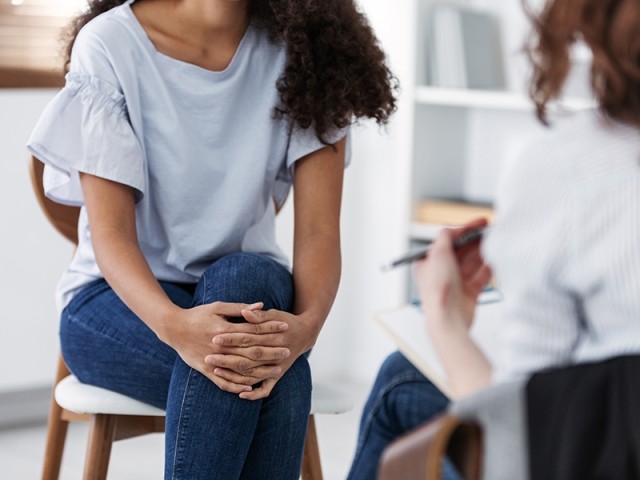 Arriving at the Treatment Center
Typically, you will arrive for your first day of treatment in the morning. When you arrive, we will greet you and ease you into treatment. You will meet with several key people on your first day, including the following:
A nurse for a physical assessment and labs
A medical doctor for a medical assessment, and a review of any complications, issues or specific needs
Your treatment team (psychiatrist and therapist)
A business office representative to discuss insurance benefits, payment and other details
Our staff will also tour our facilities on your first day so that you can feel more comfortable and know where things are. We help ensure that you receive all of the information you need.
If you feel like you cannot take in everything at once on your first day, we understand. As the initial days of treatment pass, you will begin to develop a routine and have opportunities to ask us any questions. Also, please be aware that intake processes and procedures do vary by location.
Meeting With Your Team
We do our best to match you with providers that are the best fit for you, and ensure that your therapy offerings are specifically matched to your needs. Every patient has different requirements and goals, and we are proud to have a diverse group of clinicians and staff with different strengths and areas of expertise at each of our recovery centers. We are also focused on an expert diagnosis and identification of individual needs, recognizing that no two patients are the same. Our comprehensive series of assessments upon admission help us create a customized treatment plan to meet your needs.
During your first meeting with your treatment team, we will begin to develop a working relationship with you and review your goals. This is an opportune time for you to ask us any questions.
Meeting Others at the Treatment Center
You may wonder about the types of people who will be in treatment with you. We are proud to serve a diverse population of patients, with a firm belief that therapeutic growth deepens when you encounter and develop relationships with people from different life experiences and backgrounds. Our programming practices cultural humility and is grounded in the foundations of safety, mindfulness and awareness to ensure the optimal environment for engagement, learning and recovery.
We have identified benefits to mixing age groups together, although adults (18 and up) are housed in separate areas from our child and adolescent patients (ages 8 to 18). Adults of all ages room together, share meals and participate in therapeutic groups.
Males and females also work together in therapeutic groups, although they do room separately.
We take each room request individually, depending on our availability and your preferences. Our Partial Hospitalization apartments will require you to have a roommate and some of our housing options are supervised.
How Long Treatment Lasts
You are a unique person and will have your own individual response to treatment. Therefore, there is no way to know in advance how long you will be with us in treatment, although the average length of stay is six to ten weeks. However, you could be with us for a shorter or longer amount of time. Your length of stay at our treatment center depends on many factors, including continuous assessments of your needs and progress. At times, it can depend on insurance benefits or other financial issues. 
We will work closely with you each day to assess your situation and make the most responsible, ethical and honest treatment recommendations and determine the best level of care for you at each stage. No matter what happens, we do our best to prepare you for success at each level of care to help you achieve a sustainable recovery. 
Let Us Know What You Need
We are honored that you have put your faith and trust in us and we promise to be by your side, supporting you on your first day and every day you are here in treatment.
*Your experience in other levels of care, including Partial Hospitalization, Intensive Outpatient and Outpatient will differ, as we have a number of centers in locations across the country with varying care offerings. Therapy offerings and other details, including the availability of neuropsychiatric services, will differ by location. Let us know if you have any additional questions about what to expect when you arrive for treatment at Pathlight.