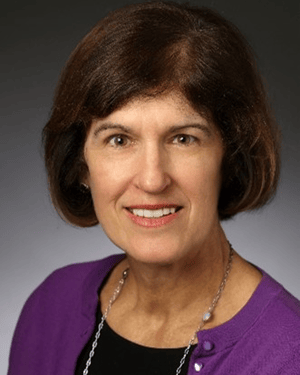 Susan Weaver, MD, FACP
Chief Executive Officer
Susan T. Weaver, M.D., joined ERC Pathlight as CEO in July 2023.
Dr. Weaver is a strategic business and clinical executive with more than 25 years of healthcare leadership experience. She has leadership experience working with large health systems, health plans, and healthcare services companies, and has experience with and a passion for the treatment of eating, mood, and anxiety disorders. She's also board-certified in Internal Medicine and is a fellow of the American College of Physicians.
Dr. Weaver most recently served as President and CEO at Kepro, a physician-led, technology-enabled company that facilitates care for priority populations to help them remain in the home or community of their choice. She led Kepro through a period of rapid growth and a successful merger and sale.
Prior to Kepro, Dr. Weaver served as the Chief Executive Officer for C3HealthcareRx, an innovative company providing in-home medication management and personalized pharmacy services. She also previously served as the Chief Medical Officer for Blue Cross Blue Shield of North Carolina, the state's largest insurer. In addition, Dr. Weaver has held various executive positions at WakeMed Health & Hospitals, a large community-based teaching hospital in North Carolina, and was a founding member and former Executive Director of Alliance Medical Ministry, an organization providing a medical home to the working uninsured.
Dr. Weaver received her bachelor's degree in Psychology from Duke University, and her M.D. from Duke University School of Medicine. She completed her residency at Massachusetts General Hospital in Boston, Massachusetts. Susan has served on several healthcare company boards and is active in community service and professional organizations.