Finding the Virtual Treatment Program Right for You
Our Virtual IOP was designed and developed by leading experts in telebehavioral health. The program models the experience at Pathlight's numerous on-site, brick-and-mortar IOP locations, but with added benefits regarding convenience and flexibility. Pathlight's eight-week program involves approximately 10 hours per week of evidence-based treatment with licensed, specialized professionals to help interrupt symptoms and build a foundation of resilience that supports patients as they move on to life outside treatment.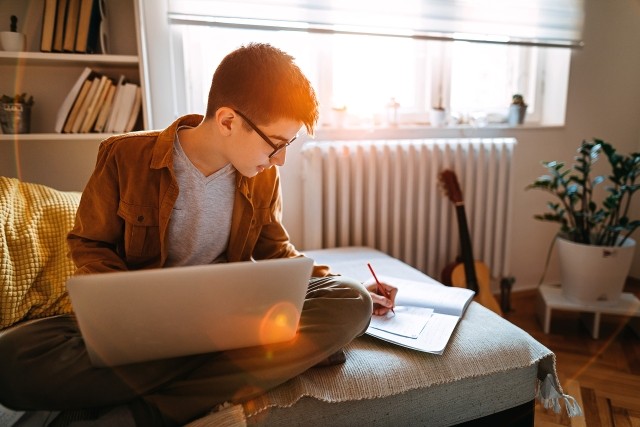 Program Elements
Individual & Group Therapy
Patients learn emotion-regulation skills and adaptive coping techniques during one weekly individual or family therapy session.
For child and adolescent patients, a parent/guardian is required to be available during the group and individual sessions.
Group Therapy
Patients attend three 3-hour groups weekly, including:

Evidence-based skills-focused therapies such as Dialectical Behavior Therapy, Acceptance and Commitment Therapy, Cognitive Behavioral Therapy and Exposure and Response Prevention

Process-oriented group therapy
Convenient Support for a Long-Lasting Recovery
Whether you're at home, in a dorm room or participating from another private location, you can access specialized, guided eating disorder treatment with just a computer and internet connection.
Led by our team of licensed, renowned professionals with extensive training in telebehavioral health ethics and service delivery
Small group sessions allow patients to connect with peers and practice their skills in a supportive setting
Individual sessions with a licensed therapist allow in-depth discussion of patient issues
Family support offered throughout the program empowers families to better support their family members