Continuing in Recovery
When a patient discharges from treatment, it is normal for both patient and caregiver to worry or feel overwhelmed. As a friend or family member, you play an important role in the recovery support process after your loved one returns home from Pathlight.
When people transition back to life outside of treatment, they realize how much of a cocoon the treatment setting was. In the treatment center, your loved one has been surrounded by experienced clinicians and professionals that specialize in treating people with mental health conditions. Patients can talk openly about feelings and behaviors with people who understand — including people who are going through many of the same things.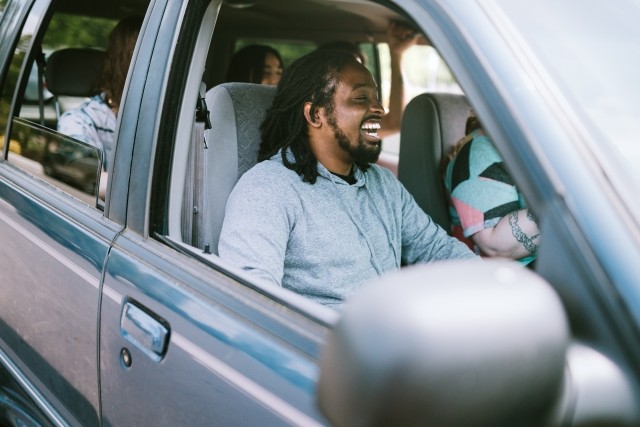 Keeping in Touch
A strong support system will be critical for your loved one after treatment ends. Our clinician-led Alumni and Family Liaison Team is here to help you and your loved one create and maintain a support system.
Our Alumni and Family Liaisons follow up with patients after treatment ends or follow up with parents of patients under the age of 18. Email check-ins will occur at different time periods: at seven days, thirty days, three months, six months and one year after discharge. Our goal during these check-ins will be to see how you are doing, help you find resources and answer any questions you might have.
One of the maximum benefits you can offer your loved one is continued learning about the unique challenges they will face at home in recovery. We offer many avenues of support to help you do this:  
Online webinars provide education and support in the comfort of your own home.
A list of resources and online support groups helps you connect with others.
Our blog offers continued support and education, inclusive of lived experience stories from others who have combatted mental health conditions.
Invitations to continue attending the Virtual Family & Friends Education Series.
Participation in Recovery Day, a day to celebrate all the hard work you and your loved one have done in seeking better mental health.
You are always welcome to reach out to us via phone call or email. For us, support does not end at the time of discharge from treatment.
Transitioning Home
Your loved one has made a difficult and brave decision to do the hard work required in treatment. We ask you to support them as they continue this challenging work at home.
We encourage your involvement in the transition home, which will be progressive and in phases. Your loved one will first come home at night and on weekends before they permanently return home.
Once they are fully discharged, we will recommend ongoing outpatient care.
Transitioning to Outpatient Care
If your loved one worked with mental health professionals before coming to Pathlight Mood & Anxiety Center, we will likely consult with them while your loved one is in care with us, and work with them to transition your loved one back to their care after they leave treatment. If your loved one does not have a treatment team in place, we will work with you to recommend appropriate outpatient providers.
If your loved one chooses to leave treatment early, we will discuss the pros and cons with them. There are often therapeutic benefits in working with the same treatment team for an extended period of time: establishing a relationship, developing a rapport and using the same treatment model and language. This continuity of care is one of our hallmarks, and we know it provides optimal outcomes and the best chance at lasting recovery.
Support for Children and Adolescents After Treatment
Your child will gradually spend less time in the treatment program and more time with you in "real-life" situations before they return home. Family meals, outings and passes will become available as your child progresses throughout the phases of treatment.
We will ask you to help create your child's "aftercare plan" for the return home. If your child is in residential care and you have resources in your home area to support ongoing care, we will work with you to evaluate all available treatment options.
We will explain how to monitor and support your child as they begin to navigate life outside of treatment. Please contact us if your child is engaging in any harmful behaviors or maladaptive coping mechanisms.
Dealing with Relapse
Should your loved one experience a relapse or need help at any time after discharge, please contact us:
Starting treatment and achieving full recovery is not a straight line. Your loved one may be in treatment more than once. Recovery may even take many years.
Maintaining Hope
The road to recovery can be a long and arduous journey. We are with you for the long term. At any point after discharge, if you need assistance or resources, please contact us. We will be here for you and do our best to help you get the assistance that you need.