Pathlight New York - Virtual Programs (Coming Soon!)

Location Details
New York (Virtual Programming)
Who we treat
Adult
Child and Adolescent
Level of Care
Virtual Intensive Outpatient
Conditions We Treat
Mood and Anxiety Disorders
Coming Soon! Call for more information about upcoming programs. 
Pathlight At Home is the leading virtual Intensive Outpatient Program (IOP) for mood & anxiety disorders. This comprehensive program is available for patients living in New York. As effective as in-person treatment, the program fits seamlessly into your everyday life. Through ongoing connection and intensive support, you'll learn to navigate life's stressors and build resilience.
Our licensed multidisciplinary team members use a proven, evidence-based curriculum to treat mood and anxiety disorders in children, teens and adults—and have had extensive training in telebehavioral health ethics and service delivery to provide effective, ethical treatment and group collaboration in a virtual setting.
This program is an ideal choice for anyone who needs additional outpatient support, a more flexible and convenient treatment option, is reluctant to receive treatment in-person or is ready to step down from Partial Hospitalization Program (PHP) treatment.
What You Can Expect
Coverage by most major commercial insurers
Same proven treatment offered on-site from the comfort of home
Specialized experienced care team includes licensed therapist, registered dietitian, consulting physician and care coordinator
Group therapy sessions with the same small peer group and clinical team provides sense of belonging
Extensive family involvement, education and support
Robust alumni network and resources available post-treatment
HIPAA-secure technology in a safe, confidential environment
Learn About Virtualcare
We Help You Take Recovery Home
We're all in this together. Since 2016, our expert clinical team have been bringing you virtual care with the same proven outcomes as our renowned in-person mental health treatment programs. Pathlight At Home is an online group therapy-based program incorporating individual therapy and family therapy — helping you take recovery home.
Start healing from the comfort of home with:
Individual & Group Therapy
Family Therapy & Education
Alumni Support, Groups & Events
Coverage provided by most major insurers.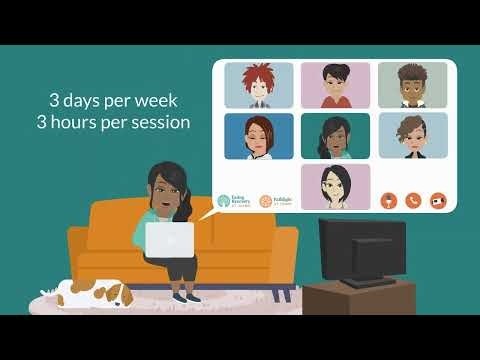 Recovery From the Comfort and Convenience of Home
It's never been so easy to connect with your care team online. When you join Pathlight At Home, you'll meet with licensed clinicians and group members in several groups each week.
Create lasting connections with the support of a healing community that truly understands what you're going through in our specially planned, cohesive groups.
Build resilience and coping skills as you work with licensed therapists to navigate life's many stressors and challenges.
Learn how to manage anxiety, depression and other mental health concerns in a safe, trauma-informed space with supportive clinicians.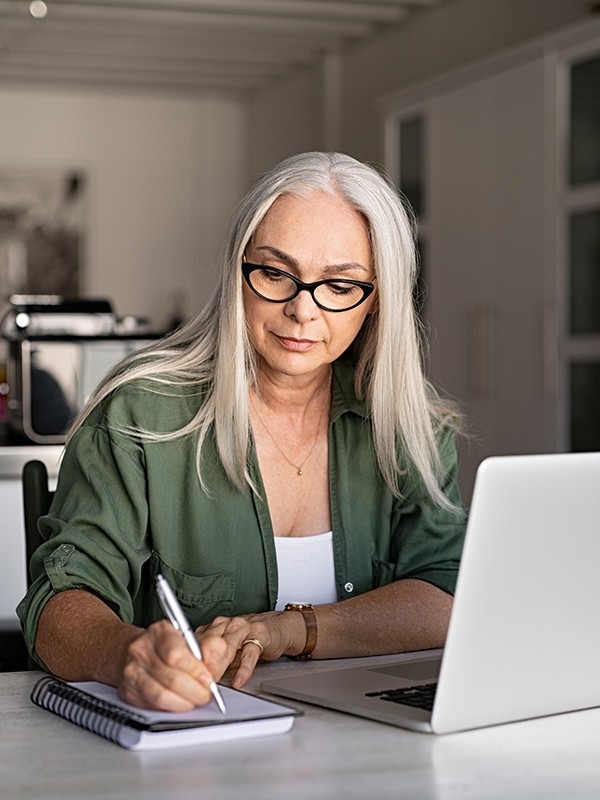 Covered by Most Commercial Insurance Plans
Our patient access team is here to advocate for you. We can help you address financial challenges and work with you to get you the maximum coverage offered by your plan.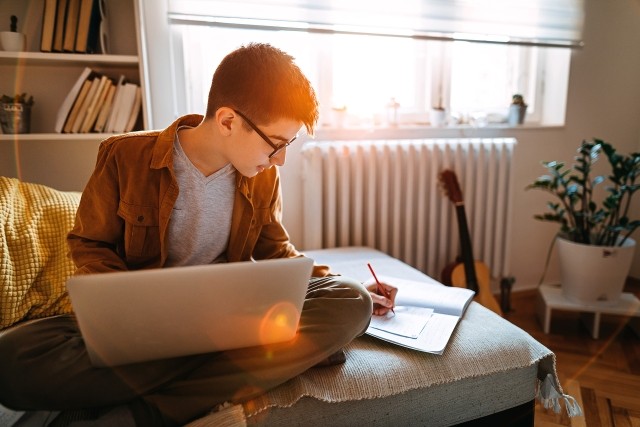 What to Expect in Pathlight At Home
Three, 3-hour weekly groups including:

Evidence-based skills focused groups (DBT, CBT, ACT, ERP)
Process-oriented group therapy
Behavior modification group therapy (Exposures, Behavioral Activation)

One weekly individual or family therapy session
Weekly peer, alumni and caregiver support groups
Program & Clinical Leadership
The Pathlight At Home care team is led by Dr. Deborah Michel, a clinical psychologist who has devoted her 30-year career to the treatment of behavioral health conditions. Dr. Michel has developed numerous clinical programs and is committed to best care practices with evidence-based treatment for patients, families and support systems. As Director of Collegiate and Telebehavioral Health Initiatives, Dr. Casey Tallent has pioneered and advocated for telehealth options in behavioral health across the nation: authoring, publishing and presenting on virtual treatment.