We Help You Take Recovery Home
We're all in this together. Since 2016, our expert clinical team have been bringing you virtual care with the same proven outcomes as our renowned in-person mental health treatment programs. Pathlight At Home is an online group therapy-based program incorporating individual therapy and family therapy — helping you take recovery home.
Start healing from the comfort of home with:
Individual & Group Therapy
Family Therapy & Education
Alumni Support, Groups & Events
Coverage provided by most major insurers.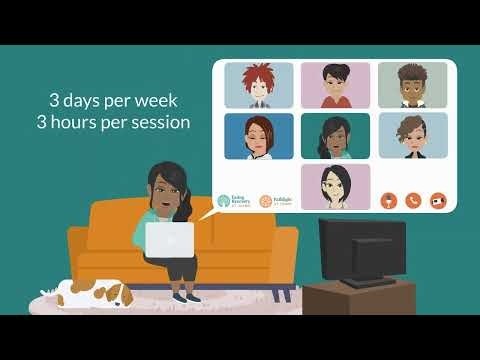 Virtual Mental Health Treatment from the Experts 
Our Pathlight At Home programs provide treatment for a variety of eating disorders through specialized, individualized programming. 
Here's What to Expect with Pathlight At Home
Three, 3-hour weekly groups including:

Evidence-based skills focused groups
Process-oriented group therapy

One weekly individual or family therapy session
Weekly peer, alumni and caregiver support groups
Experience the Healing Power of Community
For a virtual mood and anxiety treatment program to be effective, connection with other group members is critical. Other online programs have patients casually drop into groups as they please. Not us. With Pathlight At Home, you'll join a virtual community of up to 11 people, and you'll meet with these same individuals weekly. A hallmark of our program, our specially planned, cohesive groups are associated with:
Better outcomes
Higher levels of engagement
A stronger sense of connection
Find support in your uniqueness and share experiences with others as you move toward healing in a safe space, facilitated by our highly experienced, licensed clinicians.
We're Honored to Be Recognized for Our Leading Virtual Care
Pathlight At Home has been named a Best Online Therapy Service of 2022 and 2023 by top publications. Expert clinical review boards from these publications cited our:
High patient satisfaction
In-network policy with most major commercial insurance plans
Comprehensive, customized care plans with various types of evidence-based modalities
Multidisciplinary clinical team and strong clinical provider qualifications and master's-level clinicians
"Pathlight At Home offers customized care plans for adults, adolescents, and children suffering from mood disorders…the center provides wrap-around services including family and group support, therapy, medication management, and nutrition and meal guidance to help you and your loved ones find lasting solutions." – Verywell Family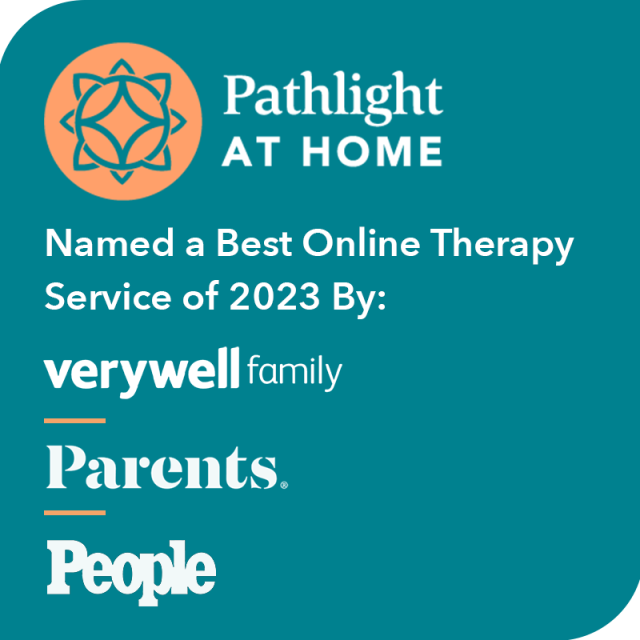 Recovery From the Comfort and Convenience of Home
It's never been so easy to connect with your care team online. When you join Pathlight At Home, you'll meet with licensed clinicians and group members in several groups each week.
Create lasting connections with the support of a healing community that truly understands what you're going through in our specially planned, cohesive groups.
Build resilience and coping skills as you work with licensed therapists to navigate life's many stressors and challenges.
Learn how to manage anxiety, depression and other mental health concerns in a safe, trauma-informed space with supportive clinicians.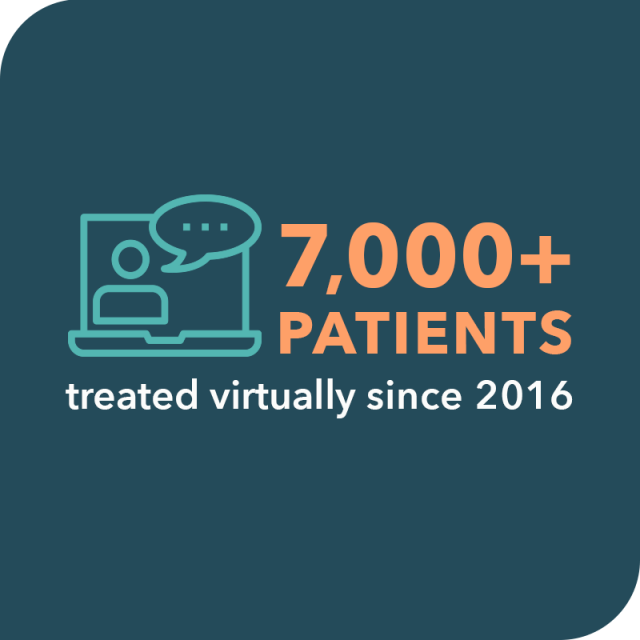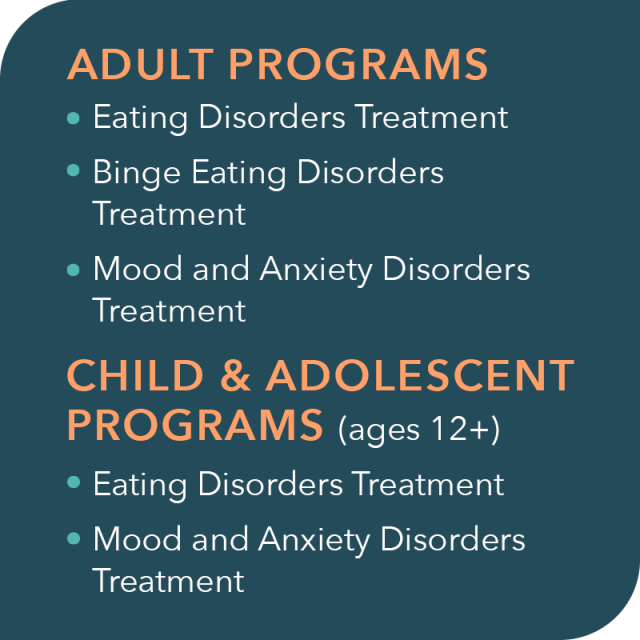 Who is Eligible for Pathlight At Home?
With specialized programming for children, adolescents and adults, anyone over the age of 12 is welcome in Pathlight At Home. Whether you are stepping down from a higher level of care or need more support than outpatient visits provide, you'll fine-tune the skills and tools you need to make progress in recovery.
Support for Families and Caregivers
Mental health concerns impact entire families. Whether participants are children, adolescents or adults, we offer extensive support, education and resources to all family members and caregivers. Feel more empowered as you learn about paths to healing in our weekly complimentary:
Skills Groups
Educational Groups
Support Groups
Nutrition Groups
Making Alumni Support and Aftercare a Priority
We recognize that the path to recovery is not linear. Which is why we offer the most extensive programs and resources available to our alumni, community members and families. Continue to build tools for long-lasting recovery with:
Ongoing support and regular check-ins with your Community Outreach Liaison
Extended opportunities for healing in our free, weekly virtual support groups
Empowerment and connection at local community events
Education through social media, blogs and articles
Stories of recovery from the Mental Note Podcast
Say it Brave community stories, webinars and events
Designed for Busy Students, Parents and Professionals
Pathlight At Home is designed for all people. You'll have access to experienced clinicians who specialize in working with college students, new moms and dads, busy professionals and more. From the comfort and convenience of your home, apartment or dorm room, our compassionate team members will provide you with the extra support you need to set you up for success.
A Program Created with College Students in Mind
College students now have a safe space to talk openly about anxieties, worries and mental health concerns. But this isn't just a place to talk — it's a space to heal. We've seen countless college students benefit from the strong, compassionate support of their peers in our Pathlight At Home groups. Whether you struggle more during times of stress (exam weeks) or times of rest (summer vacation, spring break), Pathlight At Home is here to provide you with the in-depth, comprehensive support that you need. And the support doesn't end once you leave the program. We invite you to stay connected and involved with our numerous alumni support offerings and events.
Covered by Most Commercial Insurance Plans
Our patient access team is here to advocate for you. We can help you address financial challenges and work with you to get you the maximum coverage offered by your plan.
How Can a Virtual Intensive Outpatient Program Help Me?
Recovery is a healing journey with ups and downs, which is why an Intensive Outpatient Program (IOP) like Pathlight At Home is critical on the road to recovery. From the comfort of home, you'll embark on an evidence-based program to help you manage your mental health and create a foundation where you can build your life in recovery. Pathlight At Home is ideal for you if you have:
Completed a residential or partial hospitalization program and are looking to step down to a lower level of care.
Need more support than outpatient therapy can provide.
Every day, we collaborate with providers in colleges, hospitals and private practices - partnering with them on your behalf so you can take recovery home with you.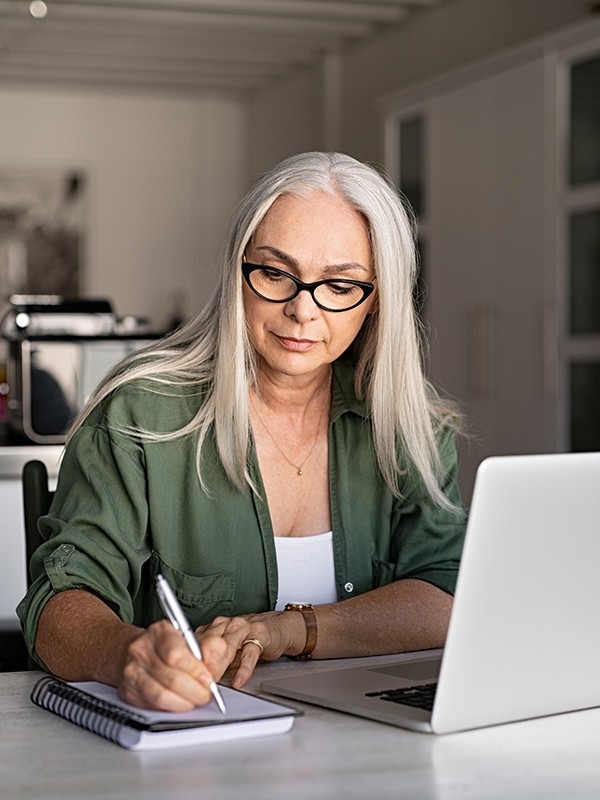 Pathlight At Home is Part of the Bridge to Recovery 
Recovery is most successful when patients receive the support they need throughout their journey. For most patients this means progressing from higher to lower levels of care throughout their time in treatment. Pathlight At Home provides a critical step in this process by providing a bridge that allows patients to take their recovery home as they transition from higher to lower levels of care, while retaining the support they need to maintain their progress.  
How Does this Program Differ from an In-Person IOP?
Providing the mental health support you need for everyday life, Pathlight At Home offers you the same clinical expertise and evidence-based curriculum that our in-person Intensive Outpatient Programs use — care that thousands of patients, families, and their doctors have come to know and trust. Pathlight At Home is modeled after our in-person program, but with added features, convenience and flexibility.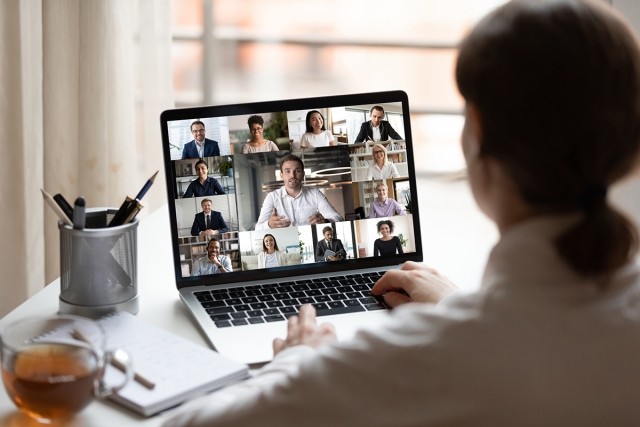 Individual & Group Therapy
Learn emotion-regulation skills and adaptive coping techniques in weekly individual or family therapy sessions
Attend three, 3-hour groups weekly, where you will engage in skill building and processing; groups incorporate Dialectical Behavior Therapy, Acceptance and Commitment Therapy, Cognitive Behavioral Therapy and Exposure and Response Prevention.
For child and adolescent patients, a parent/guardian is required to be available during the group and individual sessions.
Virtual Mental Health Disorder Treatment
Pathlight At Home is providing expanded access to care.
Click the map below to learn more about specific programming options available in your state.
| | |
| --- | --- |
| | On-site and Virtual Mood & Anxiety Disorder Treatment Programs |
| | Virtual Intensive Outpatient Mood & Anxiety Disorder Treatment Programs Coming Soon! |
Is Pathlight At Home Right for You?
Pathlight At Home is a great match for you if you are:
Hoping to remain enrolled in classes as a student 
Dealing with significant responsibilities as a parent or caregiver 
Unable to take time off work for treatment 
Unable to travel or have time constraints/other obstacles 
Looking for more support to help you achieve your goals 
Struggling to make progress with outpatient providers 
Feeling isolated in recovery
Located far from in-person mental health treatment programs
Our trauma-informed program provides the convenience and flexibility to meet you where you are.
How Does Virtual Mental Health Treatment Work? 
Communication is a cornerstone of patient safety and quality care. This is why Pathlight At Home runs on best-in-class desktop and mobile platforms. These apps provide chat functionality and a communications hub to increase connection as you develop real life skills in an everyday setting. Through the app, you'll be able to:
Complete Pathlight At Home orientation
Communicate with therapists and registered dietitians
View appointment reminders and invitations
View session handouts
Attend sessions and groups
Above all, we want you to know that your privacy and confidentiality will always be protected. Your safety is our greatest concern. Any information you share with us is protected by law through the Health Insurance Portability and Accountability Act of 1996 (HIPAA).
Help for Mood Disorders
Individuals with mood disorders experience persistently low (depressed) or persistently high (manic) moods — above and beyond what most would consider to be typical feelings of sadness or happiness. Therapy and medication can help you find balance for mood disorders.
Help for Anxiety
Anxiety disorders are common and can lead to emotional problems, sleep issues, physical symptoms and trouble at work or in relationships. Treatment with evidence-based therapies can help you learn how to manage anxiety.
Help for OCD
Obsessive-compulsive disorder (OCD) can be highly distressing. If left untreated, OCD can become chronic and interfere with normal routines, schoolwork, employment and family or social activities. With treatment, those with OCD can regain a sense of empowerment and, ultimately, relief from suffering.
Trauma-Informed Care For All
Emotional trauma can occur during or following a traumatic event. Trauma symptoms, like anxiety, sadness, anger, fear, shame and stress, can continue for years — or for a lifetime. All of our clinicians provide care that is trauma-sensitive and trauma-informed. With evidence-based therapies like Cognitive Processing Therapy, we can help you process the trauma, learn ways to manage triggers and flashbacks, and move towards recovery.
Accessibility
We recognize accessibility concerns and want to make our programs as convenient and accessible as possible. If you need help accessing the Internet or a computer, we will do everything we can to help you find the resources you need. If you are struggling financially, ask us about local and federal assistance options. No question is off limits. We are here to help.
How to Get Started with Pathlight At Home 
Ready to start your journey to recovery?  The first step to take is to give us a call or fill out our online form so we can set up a complimentary 15-minute intake call.
Call today to speak with our admissions team: 877-715-1878
Call for More Information
Call today to learn more about Pathlight At Home:
Covered by most commercial insurances
Small cohesive groups
Extensive family support & education
Robust alumni network
Programs for children, teens and adults
Clinical Expertise in Telebehavioral Health
The Pathlight At Home care team is led by Dr. Deborah Michel, a clinical psychologist who has devoted her 30-year career to the treatment of behavioral health conditions. Dr. Michel has developed numerous clinical programs and is committed to best care practices with evidence-based treatment for patients, families and support systems. As Director of Collegiate and Telebehavioral Health Initiatives, Dr. Casey Tallent has pioneered and advocated for telehealth options in behavioral health across the nation: authoring, publishing and presenting on virtual treatment.
Leading with Positive Outcomes
We know that our program works—and our published peer-reviewed research studies prove it. With low therapist-to-patient ratios and highly experienced clinicians, Pathlight At Home provides specialized, evidence-based interventions to help you find your way to recovery. It's the same high quality, effective care that you would receive in person.
Leading with Continued Research
As leading experts in the field of mental health treatment, we were the first virtual IOP provider with published results showing virtual IOP is clinically effective in all outcomes measured, including depression, self-esteem, quality of life, and overall satisfaction. Going forward, we will continue to collect survey data and publish our findings. The data we collect will continue to inform how our program evolves.
Leading with Experience
Our clinical leaders are experts in the field and have authored numerous articles, publications and presentations nationwide. Our team of master's-level, licensed therapists and registered dietitians all have extensive training in telehealth ethics and clinical care delivery. Board-certified physicians on staff are here to address medical issues when they occur.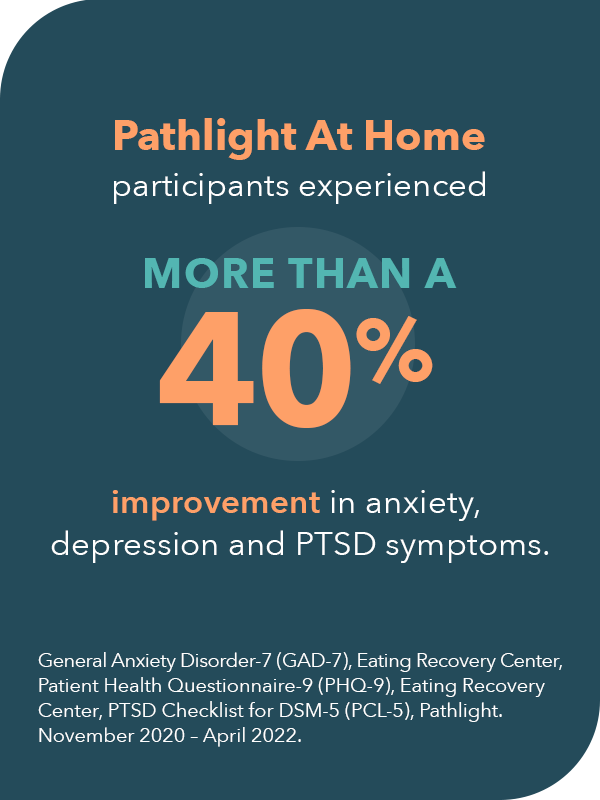 Meet Our Virtual Clinician Team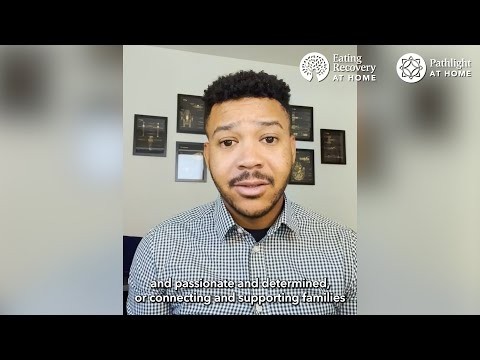 Kyle Woodson
LPC, Clinical Manager
he/him/his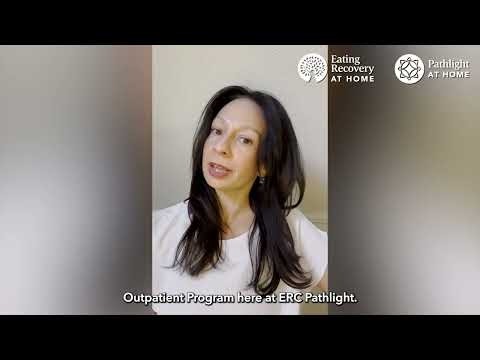 Llyndsey Gregory
LCSW, Clinical Director
she/her/hers
Meet Our Virtual Leadership Team
Embracing Diversity
We all want to feel like we belong. Pathlight At Home is the support you've been looking for — a healing community that comes right to you and fits into your everyday life. Providing inclusive care for children, adolescents and adults of all genders and racial/ethnic backgrounds, we proudly welcome people of all:
Sexual orientations, gender identities and expressions
Body types, shapes and sizes
Mental and physical abilities and characteristics
Races, ethnicities and religions
Our providers are trained in cultural competence, with sensitive care given to topics related to diversity, inclusion and belonging.
Support for All Types of Abilities
We proudly support and can accommodate children, adolescents and adults with a wide range of abilities. If you need access to assistive technology or devices, or if you are unsure if our program is right for you, please call us.
Support for Those with Language Needs
You have a right to receive information in a manner that you understand. We can make modifications, including the use of translators and interpreters, to increase access to our program. If you have an identified need, please let us know, so we can best help you.
Support for Eating Disorder Symptoms
We recognize that many individuals with mental health concerns also struggle with eating disorders. If eating disorder thoughts and behaviors are more of a concern right now, we recommend that you check out Eating Recovery At Home.
Support for All Genders
We believe that gender-affirming healthcare and mental health services are life-saving. We welcome patients of all genders. Starting with our first conversation, we will ask you your name and pronouns. Our goal is to help you feel comfortable bringing your whole self to the program.
How to Refer a Patient: For Providers
When choosing an online mental health treatment program for your patient, not all programs are the same. We encourage you to consider several important factors when identifying an effective program that will deliver optimal outcomes.
Is the program facilitated by trained, licensed, experienced, specialized clinicians?
Does the virtual program provide the same robust curriculum as the in-person program?
How long has the organization provided virtual services and are all staff trained in providing telebehavioral health?
Does the treatment team remain consistent throughout the program?
Have they published data outcomes or other sources to validate their results?
Does the program accept most major insurances?
With wide geographic access, clinical effectiveness, and high levels of patient satisfaction, the Pathlight At Home curriculum is designed by industry experts to ensure that the well-being of your patient is top of mind at all times. Your patients can also feel confident in knowing that they will be able to afford the treatment they need — the program is covered by most commercial insurance plans.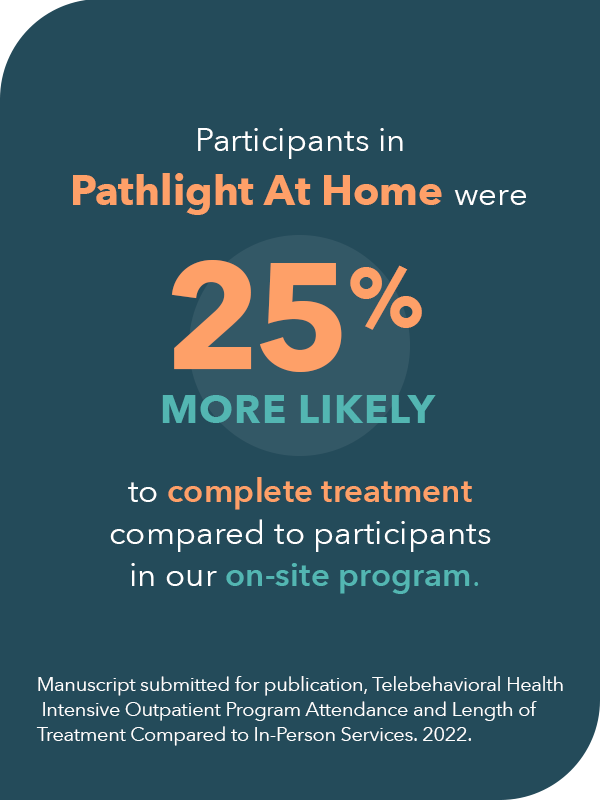 Hide Last Child Layout Div