What is Emotional Trauma?
Emotional trauma can occur after a traumatic event or from living in a traumatic environment, like a home where abuse occurs. Symptoms like anxiety, anger, shame and distrust can spring up at any time. These symptoms can last for many years or even a lifetime. Trauma treatment can help.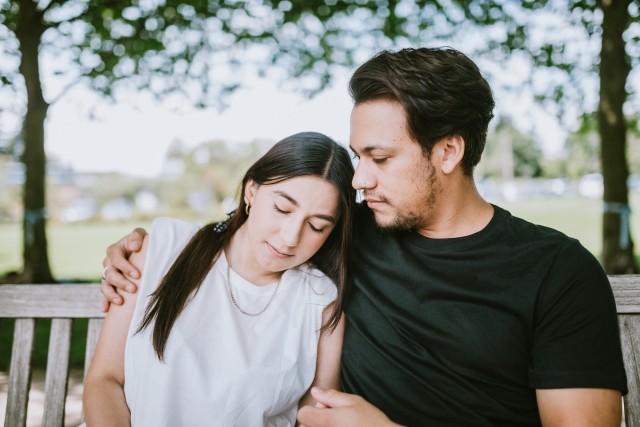 Types of Emotional Trauma
There are multiple triggers of emotional trauma. Examples include:
Abuse (emotional or physical)
Rape and sexual assault
Traumatic invalidation or bullying
Hurricanes and other natural disasters
Gun violence, car accidents and terror attacks
Military combat
Racial trauma
Traumatic events may cause debilitating symptoms that are short-term (acute) or long-term (chronic). Individuals who develop long-lasting, chronic symptoms may be diagnosed with posttraumatic stress disorder (PTSD).
Acute Trauma
People who are diagnosed with acute trauma have likely experienced one traumatic event in their lifetime. This can include witnessing one violent event or experiencing a stressful situation, such as a car accident [1].
[1]https://www.medicalnewstoday.com/articles/trauma#ptsd
Chronic Trauma
Chronic trauma can especially be found in children who have consistently witnessed violence in the home, were abused on more than one occasion or were mistreated as a child [1].
Complex Trauma
Those who experience complex trauma have likely been exposed to numerous traumatic events throughout their lives [2]. Experience of these traumatic events can start in childhood and continue into adulthood. An example is being exposed to domestic violence as a child and witnessing a natural disaster later in life. Complex trauma may include PTSD.
Trauma-Related Disorders
For those who have experienced a traumatic event in their lifetime, they can experience lasting effects. These lasting effects can be categorized as a trauma-related disorder, including post-traumatic stress disorder, acute stress disorder and reactive attachment disorder.
Post-Traumatic Stress Disorder (PTSD)
Someone who is diagnosed with post-traumatic stress disorder, also known as PTSD, has likely experienced a violent or severely stressful event. PTSD can last for years if untreated and can cause symptoms including — but not limited to — flashbacks, anxiety, trouble sleeping, mood swings, anger and irritability, concentration problems, dissociation and hypervigilance [3].
[3]https://www.mayoclinic.org/diseases-conditions/post-traumatic-stress-disorder/symptoms-causes/syc-20355967
Acute Stress Disorder (ASD)
Acute stress disorder is most frequently diagnosed in someone who has experienced a recent traumatic event. One may be experiencing loss of sleep, anxiety, and emotional distress for a short amount of time. If symptoms occur for a longer period, the patient could be diagnosed with PTSD.
Reactive Attachment Disorder (RAD)
Many children who have been neglected or abused can experience reactive attachment disorder. This includes children who have been in foster care, have been separated from their parents or witness emotional distress in their caretakers [4].
[4]https://www.mayoclinic.org/diseases-conditions/reactive-attachment-disorder/symptoms-causes/syc-20352939
Emotional Trauma Signs and Symptoms
People who experience a trauma-related mental health condition can exhibit many different short- and long-term symptoms. These symptoms vary based on age, in addition to the type of traumatic event the patient experienced, and can include:
Anxiety, Agitation and Fear
Those who have endured a traumatic event may become more anxious, be easily frightened, be hypervigilant of danger, have trouble concentrating, and more.
Depression and Suicidal Ideation
Negative thinking about the future and about the self, as well as feeling emotionally numb can take place after a traumatic event or events. If you or someone you know is experiencing suicidal thoughts, get help right away by reaching out to a loved one, contacting a doctor, or calling the National Suicide Prevention Lifelife at 1-800-273-TALK (1-800-273-8255).
Substance Use
Sufferers of emotional trauma may begin using substances they wouldn't have used prior to the triggering events or events as a form of self-destructive behavior.
Intrusive Thoughts and Memories
People who have experienced emotional trauma can have recurrent, unwanted and distressing memories of the event that happened to them. Sometimes they will also have flashbacks, as well as upsetting dreams of nightmares.
Trouble Sleeping
As a result of experiencing intrusive memories, dreams or nightmares, some people have experienced anxiety around sleeping and insomnia.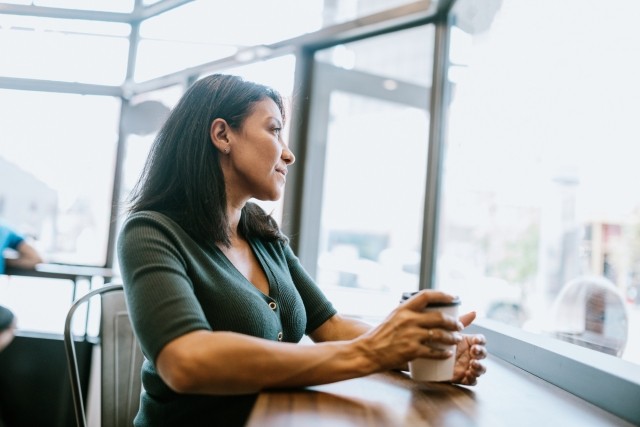 Primary PTSD Symptoms
People who are experiencing PTSD may have a hard time engaging in day-to-day life. Seeking treatment is an important way to reduce symptoms and improve the ability to function.
Intrusive thoughts or memories
Thoughts relating to the event or flashbacks of the event may become persistent. Severe emotional reactions may accompany the memory or be the trigger that brings the memory back into focus.
Avoidance
Avoidance can come in several forms, but will involve avoiding the memory or discussing the event. It can also involve avoiding people, places or things that can remind a person of the traumatic event.
Changes in thinking and emotions
Notable symptoms include a diminished view of the future, feeling detached from friends and family, lack of interest in previous interests, disassociation, depersonalization, feeling frightened, and overwhelming feelings of guilt or shame.
PTSD Signs in Children and Adolescents
When a child experiences extreme stress from injury, the death of a friend or family member or experiences violence, they can experience long-term symptoms of trauma. To help identify post-traumatic stress disorder (PTSD) in a child or adolescent, look for:
Display "oppositional" behavior
Children with PTSD can experience angry outbursts, become irritated easily, and become very upset when memories of the event are triggered. They may also relive or re-enact their trauma while playing. They can seem fidgety or restless, which may be confused with attention-deficit/hyperactivity disorder. [2] They may also abuse drugs or alcohol, practice self-harm, or act out sexually.
[2]https://www.cdc.gov/childrensmentalhealth/ptsd.html
Dissociate, feel numb or unreal
In an attempt to avoid their trauma, kids may overly focus on video games or online activities, avoid places or people associated with the event, deny that anything happened, and become listless, helpless and withdrawn.
Health Risks for Trauma Disorders
Determining the risk factors for trauma disorders depends on each patient, although most risk factors are psychologically and environmentally based. Knowing the risk factors can help patients find the right care and experience lasting healing.
Childhood Environment
For children who experience symptoms of an emotional trauma disorder, their living environment can be a leading risk factor. This can include a stressful or physically dangerous environment or mistreatment in the home. Adults with PTSD may also experience symptoms related to their environment during childhood and adolescence.
Prior Trauma
If someone experiences PTSD, prior traumas can be a major risk factor for continued distress. For example, if a patient experienced trauma as a child and experiences another traumatic event in adulthood, the risk factor for PTSD may be increased [5].
[5]https://www.ncbi.nlm.nih.gov/pmc/articles/PMC5381967/
Pre-existing Conditions
Another risk factor for someone with PTSD or emotional trauma is a pre-existing condition. Patients who have been diagnosed with a personality disorder, depression, anxiety or a psychological disorder may have increased PTSD symptoms [5].
Additional risk factors include lack of support, increased number of stressful life events (i.e., divorce, loss, new job, family changes, etc.), access to resources including financial support and housing, and race / ethnicity.
Treatment for Emotional Trauma
Traumatic events are devastating, and yet fairly common. Experts estimate that about 50 percent of the population will experience a traumatic event in their lifetime. When you consider that 90 percent of patients in public behavioral health care settings have experienced at least one trauma, trauma leaves a strong emotional mark.
At Pathlight Mood & Anxiety Center, our patients are recovering every day from post-traumatic stress disorder (PTSD) and trauma-related conditions such as anxiety and depression, which can result following a traumatic event.
Pathlight's treatment is rooted in the Transdiagnostic Care Approach: a model that considers how patients often exhibit signs and symptoms of multiple diagnoses. This provides insight into all individual traits and behaviors that affect the whole person and allows us to individualize treatment and programming across all levels of care.
Through a variety of evidence-based psychotherapies and modalities, we effectively treat each patient as a whole and unique person, with extensive experience in treating complex co-occurring disorders. Our interventions are congruent across Pathlight's programming, creating a common and unifying language from which to approach treatment. Our treatment programs are based on evidence-based therapeutic approaches including Acceptance and Commitment Therapy (ACT), Dialectical Behavioral Therapy (DBT), Cognitive Behavioral Therapy (CBT), Cognitive Processing Therapy (CPT), Trauma-Focused Cognitive Behavioral Therapy (TF-CBT), Exposure and Responsive Prevention (ERP), and Radically Open DBT (RO-DBT).
Choosing a Treatment Center for Emotional Trauma
After experiencing a trauma, people can become increasingly distressed by certain emotional or environmental triggers. At Pathlight, one of our overarching priorities is to create a trauma-sensitive treatment environment and approach: considering this heightened sensitivity and reactivity. Our physical space, group guidelines, policies and procedures, interactions, and treatment approaches are designed to promote a culture of safety, empowerment, and healing.
Our professional staff and clinicians have extensive experience in working with patients who have a history of trauma. We are sensitive to the unique needs and experiences of people who have been through a trauma — or multiple traumas.
Should you choose to seek treatment with us, our clinicians will provide you with the most effective, evidence-based treatment modalities and medications available to help people recover from trauma and related issues. During treatment, you will learn about trauma and coping with distress following a trauma, including the following:
How trauma impacts the brain
How trauma shapes your experience of the world: your beliefs, thoughts, feelings, and emotions
How to identify triggers and safely and effectively manage your reactions
How to maintain a healthy and more balanced life
How to feel empowered
As you move through treatment, you will be able to more easily identify and connect with your core values. These values are critical in helping you create a more fulfilled and meaningful life. In treatment, you will learn new ways of living, and gain greater flexibility, adaptability, and openness.
Effective Therapies for Emotional Trauma Recovery
At Pathlight, our treatment programs include therapeutic interventions found to be most helpful for people recovering after a trauma. Our providers utilize the following evidence-based treatments:
Pathlight Mood & Anxiety Center offers a designated, intensive module that assesses and then treats patients who have experienced trauma. This specialty track works to break down the impacts of PTSD: helping patients understand their stuck points, challenge trauma-related beliefs, and return to the lives they deserve.
Our structured and supportive curriculum uses Cognitive Processing Therapy (CPT) as a first-line, evidence-based psychotherapy to treat the symptoms of PTSD – and we work to fully understand the multifaceted impacts of trauma. Led by a multidisciplinary team, we not only identify comorbidities and co-occurring diagnoses, but also examine how trauma affects other areas including mood, anxiety, and sleep.
In addition, our on-site psychiatrists provide regular medication management for all the patients in our Residential and Partial Hospitalization Programs (PHP).
During your time at Pathlight, a primary goal is learning how to regulate your emotions safely and effectively. To support our patients in this process, our therapists will work with you to address wellness of your mind, body and spirit with experiential therapies (movement, art, and yoga therapy).
We customize treatment to each individual and do our best to ensure each patient receives the specialized therapy that they need. Your individual therapist will work closely with you each week to make sure you are making progress in treatment.
Exposure Therapy
Trauma survivors are often upset by memories, flashbacks, and nightmares that stem from their trauma — and they try to avoid anything reminiscent of the traumatic event. When working with individuals affected by traumatic stress, "exposure work" is often a core feature of therapy. People can recover from a trauma by exposing themselves to remembering, re-envisioning, re-imagining, and re-telling the story of the traumatic event in a safe space.
While exposure work can sound stressful and challenging, we support this work in a careful and nurturing way. Patients work with their trusted individual therapist to plan the exposure work in a way that feels manageable, and we revise and re-examine the treatment plans.
Before exposure work begins, we offer patients mindfulness and coping skills training to help handle difficult thoughts, physical reactions, and emotions that may arise.
Moreover, based on our individualized treatment approach, patients work with an individual therapist to decide what type of exposure work is appropriate. For example, some patients may find that they prefer to write about their trauma versus verbally discussing the trauma.
Cognitive Processing Therapy (CPT)
Cognitive Processing Therapy (CPT) is a foundational, first-line, evidence-based psychotherapy used to treat the symptoms of PTSD, and is one of the main forms of individual therapy used in Pathlight's Residential and Partial Hospitalization Trauma Track.
CPT helps patients learn how to challenge or modify unhelpful beliefs related to their specific trauma, first by allowing them to become aware of their thoughts and emotions associated with the event that may be maintaining PTSD symptoms. Once a patient is able to identify unhelpful thinking, they then develop the skills needed to help adjust to day-to-day life. [1]
[1]https://www.apa.org/ptsd-guideline/treatments/cognitive-processing-therapy
Levels of Care at Pathlight
How do you know if Pathlight is right for you? You are eligible to seek trauma treatment at Pathlight if you need more intensive support than is offered in an individual, outpatient setting. We offer several levels of care to meet your needs.
You can move up and down through the levels of care based on your needs during your treatment through our continuum of care. This vertically integrated treatment design is a hallmark of our patient care and allows you to work with the same treatment team as you transition to different levels of care.
During intake, our master's-level trained Clinical Assessment team will work with you to determine the ideal level of care to best meet your needs.
Following treatment, we continue to offer ongoing support. Alumni events help keep you focused on trauma recovery and connected to the larger community of people pursuing similar goals. Our guided path to wellness, from admission through treatment and discharge, provides you with all the tools and support you need to navigate this journey.
Types of Emotional Trauma Treatment
Find Help for Emotional Trauma Disorders
If you or a loved one experiences symptoms of an emotional trauma disorder, we want you to know that there is hope. You are not alone, and we are here to offer resources and treatment options that can help you find lasting healing.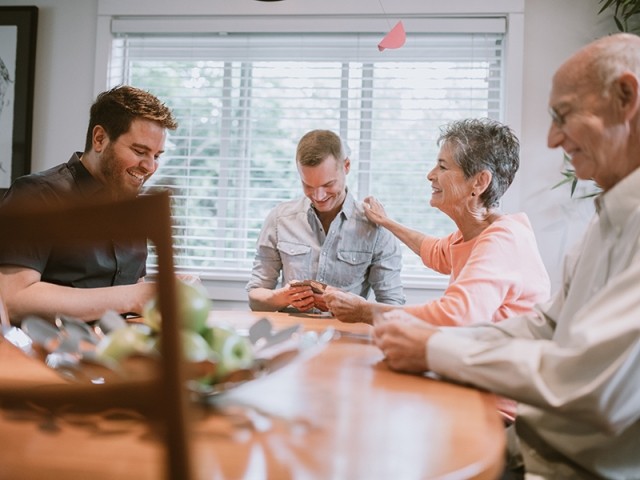 When Will You Recover from Emotional Trauma?
We want you to feel empowered to make the best choice for you. As you compare treatment centers, we encourage you to look at patient outcomes if they are made available.
For our patients, we find that most of the symptom reduction and relief occur within the first 11 days. As patients continue their psychotherapeutic work and learn new skills, the remaining levels of distress continue to drop.
Most of our patients notice a significant increase in the following areas:
Feeling more accomplished
Identifying an increased quality in your relationships
Finding more meaning in your life
Feeling more positive emotions
Our patients experience statistically significant decreases in the following areas following treatment:
Depression
Anxiety
Dysfunctional Attitudes
OCD
Trauma
Our patients also report high levels of satisfaction regarding their care at Pathlight:
84% of PHP and 89% of IOP patients report being satisfied with their treatment
86% of PHP and 90% of IOP patients would refer family or a friend
We want to assure you that no matter how hard things may seem, you are never alone in your struggle. No matter how complex your illness is, or how many professionals you have seen, you can gain a better understanding of your condition and learn new skills to help manage your thoughts, emotions, and physical reactions.
Please call us at (877) 715-1878 for a free, confidential consultation with a Master's-level clinician or to learn more about treatment options for trauma.
Source: Substance Use and Mental Health Services Administration: Trauma
Trauma Facts & Statistics
If you have experienced a trauma and are experiencing emotional distress or symptoms of PTSD, get help today. View the latest trauma facts and statistics here.
Traumatic events are very distressing. But most people start to feel better a few weeks or months after a trauma. If you are still struggling emotionally after a trauma, call us at 1-877-711-1878 to learn more about treatment.
If you have experienced a traumatic event that was very intense or long-lasting, or if an injury occurred during the trauma, your chance of developing PTSD is increased.
Certain types of trauma, including sexual assault and military combat, are more commonly linked with PTSD.
Sexual assault is rarely committed by a stranger. The U.S. Department of Justice's National Crime Victimization Survey found that four out of every five women who were sexually assaulted were assaulted by a current or former partner, friend or date.
One in ten men will experience a sexual assault. This can lead to depression, PTSD and other emotional struggles.
In the U.S., approximately one in six boys and one in four girls have been sexually abused. If you were sexually abused as a child, and are currently struggling with substance use, eating disorders, or mental health issues, treatment can help.
Racism and forms of racial discrimination that involve actual or threatened death, injury, or violence can impact people emotionally as a form of racial trauma. This can result in increased physical and mental health problems, including PTSD. Similarly, discrimination related to one's sexual orientation, gender identity, religion, ability status, age, or SES can also be experienced as a trauma.
Having a strong, supportive social support network is a protective factor against PTSD.
People who regularly feel very stressed may have an increased risk for PTSD.
If you have experienced a trauma, you may find that you have unpleasant memories or intrusive thoughts about the event. These are known as "flashbacks" and they can be very upsetting. Even if the trauma happened many years ago, treatment could help you recover. It's never too late to get help.
Reference:
[1] U.S. Department of Veterans Affairs: PTSD: National Center for PTSD. Last Updated October 31, 2022. Accessed October 31, 2022.
Trauma FAQs
What does trauma do to a person?
The effects of trauma vary widely. Some people have no lingering symptoms. Others experience intrusive thoughts, flashbacks, nightmares and other distressing symptoms for years or possibly for the rest of their lives. Most people will experience a trauma during their lifetime, but not everyone develops long-lasting issues.
How do I know if I have a trauma?
You may have a trauma if you have -
Been injured, threatened, abused, bullied, harassed or invalidated
Witnessed a death or serious injury
Lived through a natural disaster, sexual assault or combat
Most people experience a trauma at some point. Take our trauma self-assessment quiz to see if you need help.
Can you fully heal from trauma?
According to the National Center for PTSD, "PTSD treatment works." With help from a therapist, you can learn how to process and heal unpleasant memories, intrusive thoughts and other upsetting symptoms stemming from trauma. To help you fully heal, we invite you to explore our evidence-based trauma treatment program.
How do I heal my traumas?
The National Center for PTSD recommends the following steps for those ready to heal from trauma:
Get treatment right away. Symptoms of PTSD often get worse over time.
Seek out evidence-based trauma therapy from an experienced provider.
Consider medication treatment. Many people recover from trauma with medication and psychotherapy treatment.
What are signs you have trauma?
Common signs of trauma include:
Re-experiencing the trauma in the form of nightmares, flashbacks, intrusive thoughts or memories
Feeling on edge, hypervigilant or easily startled
Avoiding people or places that remind you of the trauma
Avoiding talking about the trauma
Experiencing numbness, anxiety, shame, fear, anger, irritability
Having trouble sleeping
How are trauma disorders treated?
Trauma disorders are treated with medications and evidence-based psychotherapies including:
Cognitive Processing Therapy (CPT)
Trauma-Focused Cognitive Behavioral Therapy (TF-CBT)
Exposure Therapy
Acceptance and Commitment Therapy (ACT)
Dialectical Behavioral Therapy (DBT)
Treatment options include residential, partial hospitalization, intensive outpatient, virtual and outpatient programs. Call us at 1-877-711-1878 to learn more. 
Do I have a trauma disorder?
You may have a trauma disorder if you:
Have intrusive flashbacks, memories or nightmares about a past trauma
Avoid memories, conversations, people, places or other situations that remind you of the trauma
Frequently experience anxiety, fear, hypervigilance, irritability, anger, numbness, shame or guilt
Take our brief trauma self-assessment test.
How does childhood trauma affect me as an adult?
One study showed that childhood trauma led to faster aging related to early puberty, cellular aging and changes in brain structure. Childhood trauma also predicted mental health struggles as well as physical health problems including diabetes, cancer, and cardiovascular disease.
Source: American Psychological Association: Study: Experiencing Childhood Trauma Makes Body and Brain Age Faster. Created August 3, 2020. Accessed October 31, 2022.
How many people have PTSD?
The National Center for PTSD estimates that 6% of the U.S. population will have post-traumatic stress disorder (PTSD) at some point in their lifetime. Since trauma is so common, and most people will experience a trauma during their lifetime, it is likely that we all know someone with PTSD.
Source: U.S. Department of Veterans Affairs: PTSD: National Center for PTSD. How Common is PTSD in Adults? Accessed October 31, 2022.
Hide Last Child Layout Div
PBH Scroll-Top-Padding with Subnav