About the Foundation
The Eating Recovery Foundation was established in 2012 as a 501(c)(3) with the following mission:
"The Eating Recovery Foundation is a catalyst to change how eating disorders are viewed, treated and prevented. We provide education and prevention programs, support research, and provide resources for those afflicted with, or at risk for eating disorders, as well as their families, caregivers and treating professionals."
Since our inception we have positively impacted thousands of lives through our programs that raise levels of awareness, advance research and provide access to care for those in financial need. 
 
Advancing Lives Through Education & Awareness
Despite the widespread incidence and prevalence of eating disorders, much work remains to increase awareness and improve the public's understanding about eating disorders—for clinical and medical professionals as well as sufferers and their families.
Eating disorder education is the cornerstone of the Eating Recovery Foundation's work. By working in the community to spread awareness and providing easy online access to information, our goal is to support outreach initiatives that have a positive impact and can even prevent eating disorders.
Promoting Body Positivity Across North America

The Body Project is out to change that by promoting positive body image and acceptance on college campuses across North America. This one-of-a-kind, evidence-based training program trains student peer leaders, faculty and staff to implement the Body Project campus-wide for many years to come.

"I see students who are really struggling with body image issues. They're often away from home for the first time, they're on campus on their own," explains Casey Tallent, ERC's National Collegiate Outreach Director. "Academics and college [for students] are incredibly stressful. They're under severe amounts of stress."

Evidence-based Prevention Efforts

The Eating Recovery Foundation recognizes that stress can alter perceptions and impact behaviors. Through the Body Project, college students receive training about how to talk about body image issues and eating disorders so that they can then have peer-to-peer conversations with their classmates.

"The evidence-based prevention efforts are the best thing we have to offer," adds Dr. Ovidio Bermudez, Chief Clinical Officer for Eating Recovery Center. "It's the critical time to intervene before the illness has cemented itself."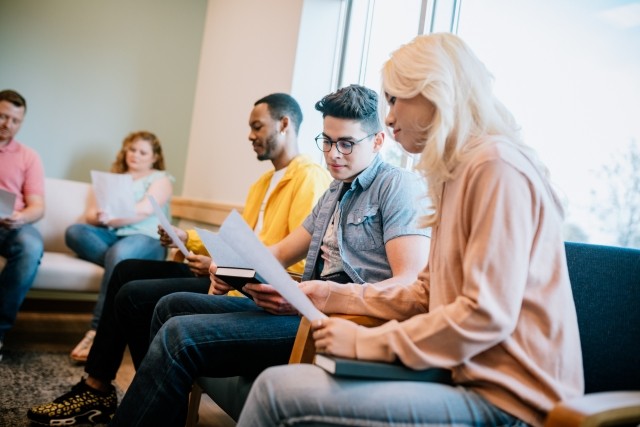 Eating Disorders Information Gateway
The Eating Recovery Foundation is proud to sponsor the Eating Disorders Information Gateway, the leading complimentary comprehensive catalog of go-to eating disorders information with access for all, including patients and families, researchers and clinicians, to advance the understanding of eating disorders. To date, Gateway contain over 21,000 indexed resources and it's constantly expanding and frequently updated.
"While there's much we don't know about eating disorders, there's much that we do know, as well," comments Millie Plotkin, MLS, Informationist for Eating Recovery Center. "We want to ensure as many people as possible have access to the excellent research, statistics and studies that currently exist. Our Information Gateway is an exhaustive catalog of information that is available for free to anyone who would like to further their understanding of eating disorders."
Click here to visit the Information Gateway.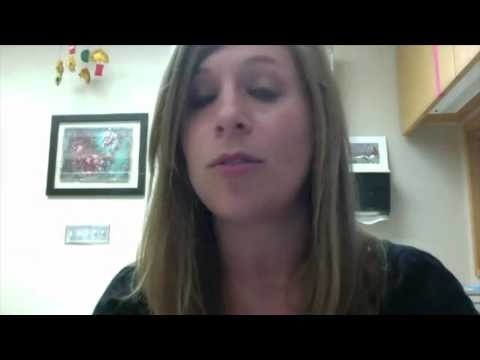 Improving Outcomes Through Medical & Therapeutic Advancements
Eating disorders are one of the most prevalent diseases we have and it's the most common form of mental illness. Every year, there are 30 million sufferers in the United States in need of help. It's a complex biological and psychological illness that requires equally complex treatments.
Unfortunately, the amount of federal funding for research into eating disorders is insignificant. It's disproportionately low when you consider the number of people affected by eating disorders compared to many other federally-funded programs from the National Institute for Health.
2016 Early Career Investigator Award
Meet Dr. Jocelyn Lebow, the Eating Recovery Foundation's 2016 Early Career Investigator Award recipient. For the next two years, she will research how we can more effectively treat adolescents with eating disorders. Dr. Lebow will start by trying a therapeutic approach that has shown to be effective with adults, but has never been tried with teenagers. She will test this psychotherapy model and we will share her results with all professionals.
Over 90% of people with an eating disorder are between the 18 and 25. While we've got good treatments, they only help about 50% of sufferers and that's not enough. This research will be crucial for the other 50% who aren't responding to the treatments that we currently have.
Dr. Jocelyn Lebow, Ph.D., L.P.
Saving Lives Through Charitable Care
Eating disorders have the highest mortality rate of any other mental illness. Up to 20 percent of those with serious eating disorders will die without treatment. Covering out of pocket costs beyond what insurance covers can be financially devastating for families, causing patients to turn away from life-saving treatment altogether.
Eating Recovery Foundation's Care Fund
The Eating Recovery Foundation is committed to closing the financial gap for those facing hardship to ensure a complete course of care. Up to 80 percent of those who receive complete treatment will recover or improve significantly. To date, we have been able to support over 190 episodes of care for patients from 27 states through our Care Fund.
The ERC staff held hope for me when I didn't feel hopeful. I never thought that I'd be where I am today. I can say that I'm in full recovery. I have my own photography business and as a 30 year old, I am hopeful. I feel powerful. I'm living my life. I'm following my dreams. I'm really grateful to feel like I'm actually living my life.

– Nicole Griswald, ERC Alumni

Every life matters

Meet Nicole Griswald, an ERC patient whose insurance and financial resources ran out before she could be safely discharged from Eating Recovery Center's care. The Foundation's Care Fund provided the resources necessary for Nicole to stay in treatment and be afforded the opportunity for recovery.

Throughout the year, the Foudation helps many patients, like Nicole, complete the course of treatment they need to move forward in a life of recovery.
Ways to Give
We encourage you to make a donation to benefit our programs, so that we can help even more sufferers receive the life-saving care they deserve.
Donate at Colorado Gives

Through Colorado Gives, you can choose which of our national programs you'd like your contribution to go towards.

Donate to Our PayPal

If you already have a PayPal account set up, this is a quick and easy option to give.

Donate by Check

To donate by check, please complete this form, print a copy and mail to the following address:

Eating Recovery Foundation
7351 E. Lowry Blvd., Suite 200
Denver, CO 80230

Honor a Loved One

If you'd like to make a donation in honor of a loved one or discuss a special giving opportunity, please contact Eating Recovery Foundation.

Phone: 720-728-3327
Email: foundation@eatingrecovery.com