Peer to Peer Professional Collaboration
We believe you are an integral part of your patient's treatment team and your experience working with the individual and family is invaluable. When your patient admits to one of our programs, our multidisciplinary team involves you throughout the admission, treatment and discharge process.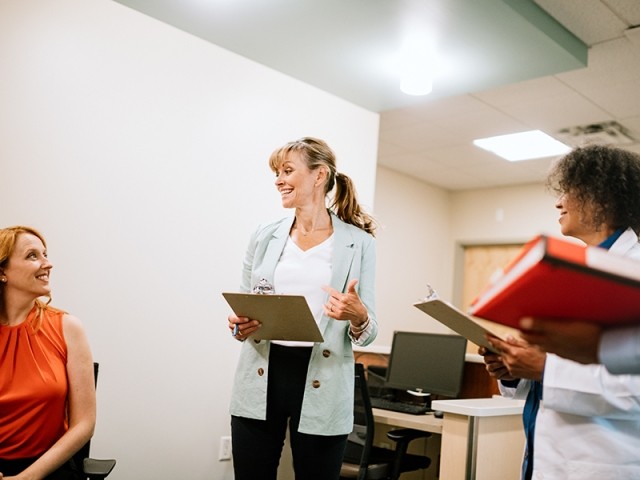 Professional training and continuing education
Building on our deep-rooted commitment to education, Eating Recovery Center also offers educational resources for professionals in various formats including live and online events, and opportunities to earn continuing education credit hours. We invite you to take part in these resources and to share with colleagues who might also find value in our services.
Sign Up for Professional Communications and News
Sign up to receive:
Emails that are both relevant and valuable to your professional needs and interests
Complimentary trainings and continuing education opportunities to equip you with tools to provide superior patient care
Published research, downloadable resources and trending articles recommended for you and your patients
The latest updates on treatment centers, programs and levels of care available to your patients