Our Commitment to Professional Collaboration & Education
Eating Recovery Center brings together the world's foremost eating disorder treatment experts, each with vast experience treating the medical, psychological and sociological complications of these illnesses. We are the nation's only vertically-integrated healthcare system dedicated to the treatment of eating disorders.
 
This resource center for professionals is designed to provide you all the tools you need to provide your patients superior care. Whether you refer your patients to us who are in need of a higher level of care or you are seeking continuing training and credits for your own professional development, you'll find everything you need right here. We also provide exciting opportunities for you to grow our own practice through our National Referral Network.
Peer to Peer Professional Collaboration
We believe you are an integral part of your patient's treatment team and your experience working with the individual and family is invaluable. When your patient admits to one of our programs, our multidisciplinary team involves you throughout the admission, treatment and discharge process.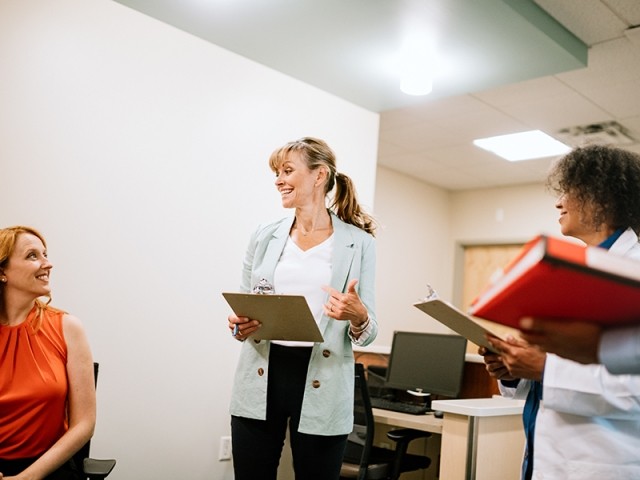 Professional training and continuing education
Building on our deep-rooted commitment to education, Eating Recovery Center also offers educational resources for professionals in various formats including live and online events, and opportunities to earn continuing education credit hours. We invite you to take part in these resources and to share with colleagues who might also find value in our services.
Sign Up for Professional Communications and News
Sign up here to receive our monthly e-newsletter, the Provider Pulse - a collection of the latest news, updates, research and events, tailored to you.
We also provide you access to the very latest research from our internationally-acclaimed experts, downloadable papers, a Listserv and access to an Information Gateway of thousands of journal articles, books and abstracts about eating disorders.