Alumni and Family Liaison Team
Pathlight Mood & Anxiety Center's Alumni and Family Liaisons are a clinician-led team dedicated to supporting alumni and their family members throughout their mental health journey. They provide ongoing support via phone and email outreach, alumni events, support groups, social recovery communities and other resources. The overall goal is to provide you and your support network with the resources needed to maintain and progress throughout your mental health journey.
Alumni Email Communications
Pathlight offers email communications from our Alumni and Family Liaison Team, all of which highlight different resources including virtual support groups, upcoming events, blogs, Mental Note podcast and additional hands-on practical tools. This entire team is dedicated to working with both patients and their families, ensuring you continue to have supportive touchpoints after you discharge from treatment. Whether you need words of encouragement or referrals for outpatient treatment, our team is here to support you.
Alumni and Family Liaison Team
Your Alumni and Family Liaison is your point of contact to access all the resources ERC Pathlight has in place for you and your support team. Feel free to reach out to them anytime!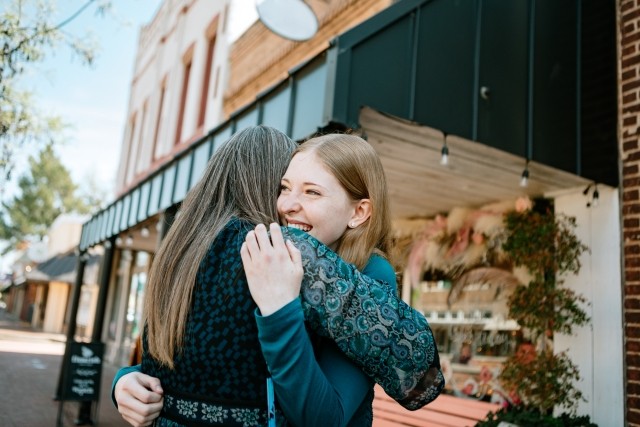 Caring for You in Recovery
Our Alumni and Family Liaison Team believes in you and your capabilities. We are here to provide you with the necessary skills and tools to continue your recovery journey. While recovery is not always linear, we believe in the ability to progress towards a lasting recovery. Additionally, we work to provide your family, friends and caregivers with supportive tools ranging from education and webinars, to articles and support groups: specifically designed for support systems of loved ones in treatment.
Healing and Support Center
Pathlight Mood & Anxiety Center is committed to walking with you throughout your mental health journey. The following resources will help educate, support and inspire you, your family and loved ones.
Virtual Support

Online Help and Resources

Support Groups

Find Community in Recovery

Resources

Blogs, Articles and Education

Mental Note Podcast

Stories of Hope and Recovery

Say It Brave

Advocacy, Community and Inspiration

Recovery Ambassadors

See How RAC Members are Thriving in Recovery
I believe [Pathlight]'s mood disorder program may have changed my life. It was the first time I felt both seen and heard in therapy. I use the skills I learned at [Pathlight] every day. I think everyone should learn the skills [Pathlight] teaches.
A.E., Former Patient