If you are searching for a meaningful career, you've come to the right place. Our compassionate team at Pathlight-ERC is key to our success as an organization, and we lead with our mission always on the forefront: to take the very best care of patients, families, providers and our employees, as we deliver the highest quality treatment for patients with eating disorders and mood and anxiety disorders!

Our team works hard for a purposeful mission, and in return we strive to give back to our teams supportive work environments, ample opportunity for career growth, and comprehensive benefits designed to help each person guide and achieve physical, financial, and mental health goals.
Job Opportunities
Thinking about a career in mental health? We want to be your first experience, and empower YOU to explore a rewarding career path. Whether you're a high school graduate or in search of a clinical internship or fellowship, we have many ways to learn and grow alongside our teams. Learn more about future opportunities and sign up today!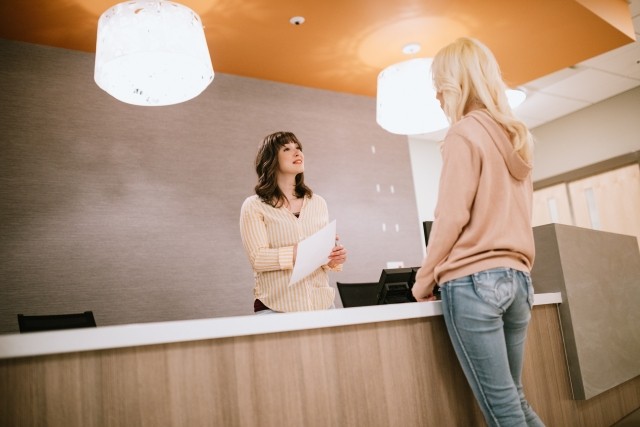 Culture at ERC Pathlight
Compassionate people create empowered teams. At Pathlight-ERC, we have outstanding teams who work selflessly each day for each other and their patients. Our mission lights the way for our actions. No matter which position you are interested in pursuing, our organization is filled with people who guide with empathy and create empowered places for continued development. Read more about our benefits here.
Our Values & Mission
People desire to feel purpose in their careers, and what we do day in and day out is serve people who need our guidance.
Eating Recovery Center's mission is to take the very best care of patients, families, providers, and our teammates as we deliver the highest quality treatment for patients with eating disorders and mood disorders.
Core Values
Compassion
We pledge to treat those we serve with kindness and compassion by embracing the whole person – emotionally, spiritually and medically.
Integrity
We pledge to take personal responsibility for the services we offer by pursuing positive experiences for our patients, their families and each other.
Competence
We pledge to be the best in the treatment of eating disorders by committing to exceptional service and outstanding quality of care.
Innovation
We pledge to always seek innovative solutions to help us excel in our daily work environment by improving how we care for patients.
Collaboration
We pledge to work jointly with our partners and each other to achieve outcomes that are beneficial to our patients and co-workers.
Benefits
Be well: Here's a peek at what wellness means to us!
Educational Assistance Program
With our Educational Assistance Program, Pathlight-ERC will contribute up to a certain, substantial amount of money per calendar year for reimbursement for your education to help you further your career.
Health Insurance
A company cannot be healthy if its employees are not. We offer robust medical insurance plans and excellent fringe programs through HealthComp with access to the Anthem Blue Cross Blue Shield network.
Retirement Plan
Our robust 401(k) plan is a retirement savings plan designed to allow eligible employees to supplement any existing retirement and pension benefits by saving and investing before-tax dollars through a voluntary salary contribution. A wide variety of investment options are available through our plan, and employees are automatically enrolled at the beginning of the first quarter following just two months of working with us!
Entry Level Roles
We can train someone to do a job but we can't train a person to have compassion. If you have a passion for mental health and are moved by our mission, then you are in the right place. We offer many entry level positions. If you're curious about what's available or learning more, read more today or sign up for future opportunities.
As a member of the Response Team, I begin to light the way from the first moment we pick up the phone. I strive to make each call a normalized and easy process, whether its a client, provider or parent. I want to ensure each patient has a thorough understanding of the steps they need to take to enter treatment, so the path towards admission is as clear as possible.
Jordan Ziemann, Response Team