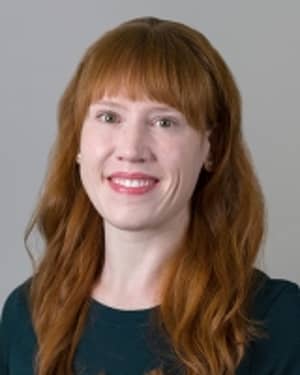 Melissa Mott, MD, PhD
Child & Adolescent and Adult Psychiatrist
Melissa Mott, MD, PhD began her academic pursuits in her home state at Idaho State University with a biochemistry degree, followed by doctorate in molecular biology and structural biochemistry from the University of California at Berkeley. Driven by an interest in medicine, she attended the University of Chicago Pritzker School of Medicine where she discovered a passion for psychiatry. Upon graduating, Dr. Mott completed her residency at the University of Utah and served as an assistant professor in clinical inpatient psychiatry for almost three years.

When she learned about Eating Recovery Center and Pathlight Mood & Anxiety Center from colleagues, Dr. Mott was drawn to the opportunity to work with complex cases such as those associated with eating disorders. "Eating disorder patients are some of the most affected patients that you will see in psychiatry, with complexities from the medical side, the psychological side and the psychiatric side," she says. "I really like to work with these patients and take the time to understand all those complexities."

Recognizing that each patient is unique, Dr. Mott believes it takes the whole treatment team to understand individual stories and histories in order to deliver compassionate and empathetic care. In her role as psychiatrist for ERC and Pathlight in San Antonio, Dr. Mott is excited to support an interdisciplinary team and work collaboratively to provide patients with the best clinical, evidence-based treatment.