Pathlight North Carolina - Virtual Programs (Coming Soon!)
Virtual Programming
Pathlight North Carolina - Virtual Programs (Coming Soon!)
Coming Soon! Call for more information about upcoming programs. 
Pathlight Mood & Anxiety Center offers a comprehensive Virtual Intensive Outpatient Program (Virtual IOP) for patients living in North Carolina. This program is an ideal choice for anyone who needs additional outpatient treatment, a more flexible and convenient treatment option, is reluctant to receive treatment in-person or is ready to step down from PHP treatment.
Our Virtual IOP offers the same trusted level of care available at our in-person centers of excellence. With low therapist-to-patient ratios, our virtual programs provide clinically rigorous and evidence-based practices to deliver a virtual treatment option designed to facilitate recovery from the comfort of home.
Our licensed multidisciplinary team members use a proven, evidence-based curriculum to treat eating disorders in children, teens and adults—and have had extensive training in telebehavioral health ethics and service delivery to provide ethical, effective treatment and group collaboration in a virtual setting.
Please note: Specific programming options may not be available in this state at this time. Please inquire for more details and upcoming program offerings.
Location Details
North Carolina (Virtual Programming)
Who we treat
Adult
Child and Adolescent
Conditions We Treat
Mood and Anxiety Disorders
Our Virtual Treatment: As Effective as Face-to-Face
As with in-person treatment, our Virtual IOP patients work with specialized experts and renowned clinicians in the field of eating disorders, seeing the same treatment team throughout their program. We know our treatment works—and we've published peer-reviewed research that proves it.
Positive Self-Reported Outcomes*
100% felt connected to facilitators and group members
97% feel treatment has increased their chances of improving their health
98% agreed that staff created a recovery focused environment
*2017-2018 Eating Recovery Center and Pathlight Behavioral Health Centers Virtual Intensive Outpatient Research Outcomes Study.
Convenient Support for a Long-Lasting Recovery
Whether you're at home, in a dorm room or participating from another private location, you can access specialized, guided eating disorder treatment with just a computer and internet connection.
Led by our team of licensed, renowned professionals with extensive training in telebehavioral health ethics and service delivery
Small group sessions allow patients to connect with peers and practice their skills in a supportive setting
Individual sessions with a licensed therapist allow in-depth discussion of patient issues
Family support offered throughout the program empowers families to better support their family members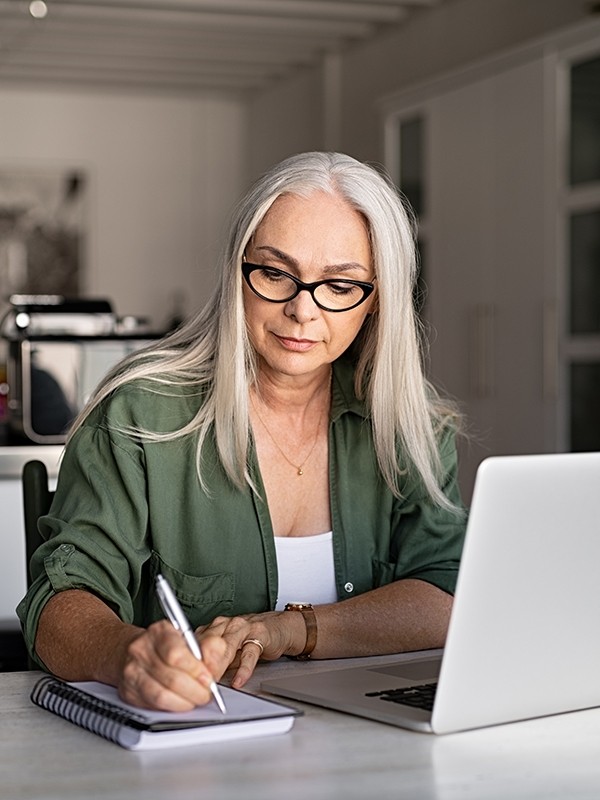 Paying for Telehealth Treatment
We work with insurance providers to secure coverage for virtual services and will not bill patients in the unlikely event that their insurer does not agree to pay for services.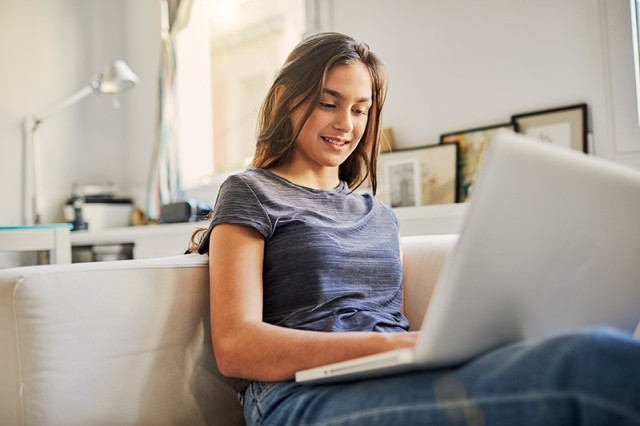 In-Network Providers
Aetna: Covering Virtual IOP
Anthem Colorado / California: Covering Virtual IOP
Anthem Ohio: Covering Virtual IOP
Blue Cross Blue Shield CBA South Carolina: Covering Virtual IOP
Blue Cross Blue Shield Texas: Covering Virtual IOP
Blue Cross Blue Shield Illinois: Covering Virtual IOP
Beacon: Covering Virtual IOP
Carefirst Maryland: Covering Virtual IOP
Cigna: Covering Virtual IOP
Compsych Texas: Covering Virtual IOP
Humana: Covering Virtual IOP
Kaiser California: Covering Virtual IOP
Kaiser Washington: Covering Virtual IOP
Magellan: Covering Virtual IOP
MHN: Covering Virtual IOP
Moda Washington: Covering Virtual IOP
Optum: Covering Virtual IOP
Premera Washington: Covering Virtual IOP
Regence Blue Cross Blue Shield Washington: Covering Virtual IOP
United Healthcare: Covering Virtual IOP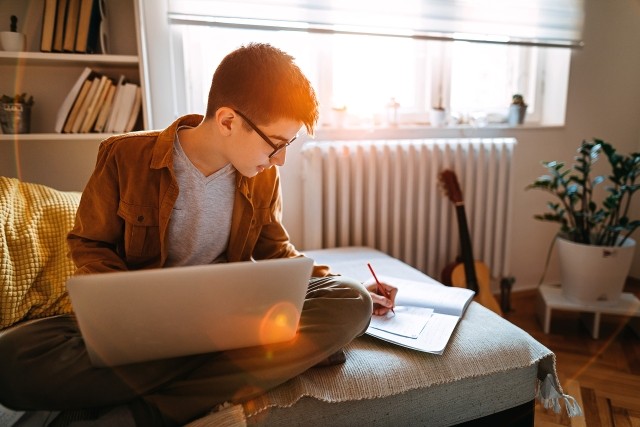 Program Elements
Individual & Group Therapy
Patients learn emotion-regulation skills and adaptive coping techniques during one weekly individual or family therapy session.
For child and adolescent patients, a parent/guardian is required to be available during the group and individual sessions.
Group Therapy
Patients attend three 3-hour groups weekly, including:

Evidence-based skills-focused therapies such as Dialectical Behavior Therapy, Acceptance and Commitment Therapy, Cognitive Behavioral Therapy and Exposure and Response Prevention

Process-oriented group therapy
We're Your Partner in Care
As the nation's foremost health care system dedicated to the treatment of mood, anxiety and trauma-related disorders, we're dedicated to making a difference. Our team of experienced clinicians understands the importance of collaboration, whether it is updating the family on a patient's progress, on-going collaboration with outpatient teams, and/or ensuring a smooth transition back to outpatient care.
Program & Clinical Leadership
Chief Telehealth Officer Juhie Parnami brings over 25 years of experience in healthcare strategy, operations and product development, with an intense focus on building services to help chronically ill and complex care patients. As Director of Collegiate and Telebehavioral Health Initiatives, Dr. Casey Tallent has pioneered and advocated for telehealth options in behavioral health across the nation: authoring, publishing and presenting on virtual treatment.
The VIOP care team is led by Dr. Deborah Michel, a clinical psychologist who has devoted her 30-year career to the treatment of behavioral health conditions. Dr. Michel has developed numerous clinical programs and is committed to best care practices with evidence-based treatment for patients, families and support systems.