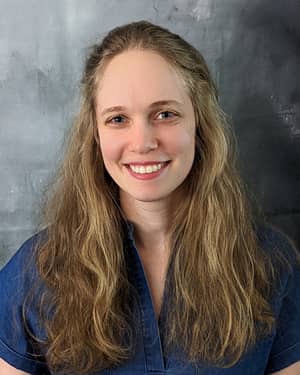 Alyssa Bree, LMSW
PHP Primary Therapist I Houston, TX
I am passionate about helping our patients recover from their eating disorders for the long-term. That is why I am grateful to be on the ERC team, where we work as a team to make sure that we are setting our patients up for success.
Through diverse experiences in the mental health field, I have come to particularly appreciate two therapy modalities: cognitive therapy and self-compassion. I have seen so much success in the application of both modalities together. As an intern at a community mental health center, I saw clients learn to recognize cognitive distortions and build a new way of thinking. When I moved into the field of eating disorders, I saw how much self-compassion can help adolescents and adults who have grown accustomed to being harsh with themselves. Developing a kind and compassionate inner voice is a big part of the work that I do together with patients here at ERC as we work on challenging ED thoughts and behaviors and building a recovery-oriented mindset.
My favorite thing about working at ERC is how goal-oriented we are as a team to help the patient recover from their ED in the long term. We use EFFT (Emotion-Focused Family Therapy) with parents, spouses, and other family members so they can learn how to support their loved one in recovery and improve communication at home. We also coordinate with outpatient teams to make sure we're all on the same page. A great day at ERC is when we can discharge a patient with a wraparound support system that will keep them on the path towards recovery.
Alyssa joined the Eating Recovery Center team as a Primary Therapist in 2022. She provides individual and group interventions for adult and adolescent patients who are experiencing a range of eating disorders and co-occurring symptoms. Alyssa also works with patient's families in weekly or biweekly family sessions, providing them with the tools they need to help support their loved ones in recovery.