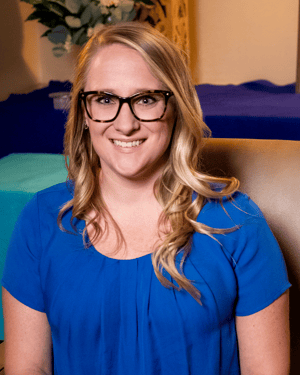 Amy Richards, RN, BSN
(she/her/hers)
Regional Nursing Director
Amy joined Eating Recovery Center / Pathlight Mood & Anxiety Center in February 2014 as Illinois opened its first residential program. Being the first nurse leader employed in Illinois, she has been a key contributor in the development of nursing policy, procedure, and best practices for the care of patients suffering from eating, mood and anxiety disorders.  
Amy was previously in psychiatric and pediatric nursing before moving to Chicago, and received her BSN at College of Saint Mary in Nebraska. 
While ERC has expanded its footprint across the country, Amy has been heavily involved in national program & policy development, staffing guidelines, and focused task forces.  After stepping into a regional-focused role in 2019, Amy has been working tirelessly to standardize nursing care across the Midwest/East region to ensure all patients receive the highest quality care regardless of program location.  Amy prides herself in patient and staff advocacy, and believes that effective interdisciplinary communication, teamwork and education are critical components in the care of this patient population.