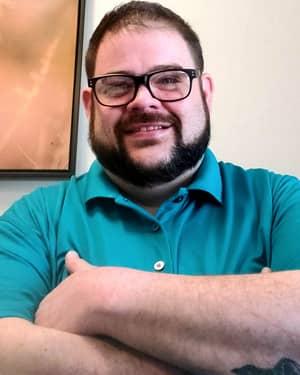 Andy McLoughlin
Alum and Recovery Ambassador Council Member
The ERC Pathlight family honors former RAC member, Andy. We lost Andy due to an unexpected medical emergency.
Andy was a fantastic artist, a dedicated family man, thoughtful human, and genuine and gentle soul. He always had a wisdom about him, keeping life in perspective.
Andy was passionate about raising awareness for eating disorder and mental health treatment. He embraced his recovery journey and enjoyed connecting with others.
We remember Andy with love.