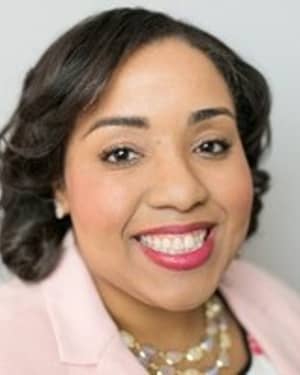 Annabelle Dampier-Simpson, MD
Dr. Annabelle K. Dampier is a physician diplomate of the American Board of Psychiatry and Neurology- Double Board- Certified in both general psychiatry and child/ adolescent psychiatry. After completing undergraduate studies at McGill University in Montreal, Quebec she chose to pursue medicine focusing on the individual within their socio- cultural context. She earned her medical degree from Indiana University School of Medicine and subsequently completed general psychiatry residency at Medical University of South Carolina. During residency she pursued a concentration in neuromodulation (electroconvulsive and transcranial magnetic stimulation therapies).
Dr. Dampier is passionate about physician and mental health provider education. In addition to psychiatric residency and fellowship, she concurrently completed a research fellowship with the Substance Abuse and Mental Health Services Administration (SAMHSA). Her project centered on cannabis use disorder in adolescent and underrepresented minority populations. Additionally, she collaborated with physician colleagues in the U.S and Canada to integrate the DSM-V cultural formulation interview into the psychiatry training curriculum. She is proud to continue serving at the University of Washington as a clinical supervisor for child and adolescent fellowship trainees. 
Dr. Dampier adheres to a clinical style inclusive of whole- person identity. Her areas of clinical expertise include psychotherapy, pharmacotherapy, and neuromodulation therapy for adults, children and adolescents. She collaborates with individuals and families to help identify specific treatment goals and comprehensively use psychiatric interventions to attain these goals.