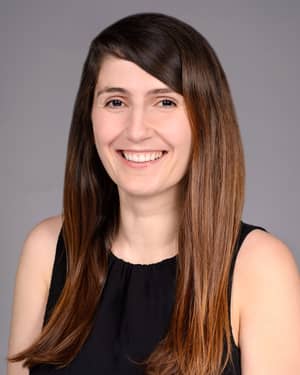 Azra Lynn, MD
Azra Lynn, MD, is originally from Bosnia and immigrated to the United States in Louisville, Kentucky, when she was eight years old. After completing medical school and residency in Kentucky, she decided to relocate to Sacramento, California, with her husband and two sons to be closer to family.

Dr. Lynn became interested in eating disorders while completing her child and adolescent psychiatry fellowship at The University of Louisville. Prior to joining ERC and Pathlight, her background included treating eating disorder patients in hospital and outpatient settings. And because resources for eating disorder treatment are so scarce in Louisville—and most are self-pay—she often referred many of her patients to ERC.

When she heard ERC had a job opening for a psychiatrist in the Partial Hospitalization Program (PHP) in Sacramento, it was serendipitous. She is excited to join a multidisciplinary team aligned with her interests and values and equipped with the resources needed to promote long-lasting recovery.