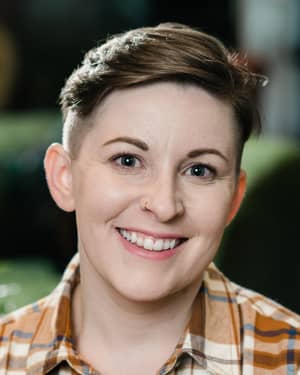 Brittnee Smith, MS, LPC, NCC, CEDS-C
Brittnee Smith is a passionate licensed professional counselor specializing in the intricate connection between eating disorders and Attention Deficit Hyperactivity Disorder (ADHD). With a Master of Science degree from the University of Nevada, Las Vegas, and a Bachelor of Arts degree in psychology with a counseling concentration from Colorado Mesa University.
For three years, Brittnee honed her expertise at the ADHD Center of Las Vegas and Clinical Solutions, where she skillfully assisted clients aged six and above with ADHD using neurofeedback, counseling, and environment modification techniques. Collaborating with a multidisciplinary team, she provided comprehensive support, both through medication and non-medication options.
In 2017, Brittnee joined the Eating Recovery Center, assisting children and adolescents and their support systems in inpatient, residential, and partial hospitalization levels of care. Recognizing the importance of accessibility, she transitioned to virtual intensive outpatient care in 2021, taking on the role of a clinical manager at Eating Recovery At Home. Currently serving as a Senior Primary Therapist III, Brittnee continues to exemplify her commitment to accessibility through her multiple state licensures.
Beyond her institutional contributions, Brittnee founded Feelosophy Counseling and Consulting, offering virtual therapeutic, educational, and consulting services. As a Certified Eating Disorder Specialist and International Association of Eating Disorder Professional (IAEDP)-Approved Consultant, she constantly strives for professional growth and excellence.
Off the clock, Brittnee relishes her leisure time by engaging in various hobbies like knitting, volleyball, kayak/paddleboarding, reading science-fiction, and video games.