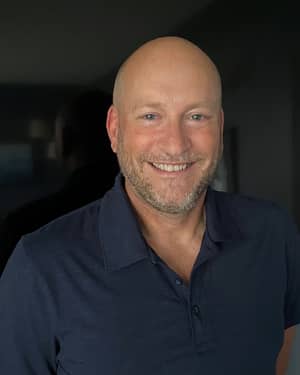 David Drajkowski, MSW, LCSW
Clinical Director
David Drajkowski, MSW, LCSW, has worked in the eating disorder field for over 20 years, providing therapy in various treatment settings. He completed his bachelor's degree in Psychology and master's degree in Social Work at the University of Wisconsin, Milwaukee, and is certified as a Licensed Social Worker in Wisconsin.

Before joining ERC, David was the Executive Director and Primary Therapist at The REDI Clinic and previously led an outpatient practice in Milwaukee. His early experience includes working as a lead therapist treating adolescents at Rogers Memorial Hospital in the Residential Eating Disorder Center, and the Partial Hospitalization Program at St. Mary's Hospital in Milwaukee.

David is highly skilled in the treatment of adolescents with eating disorders. He has specialized training in Maudsley Family Therapy and trauma counseling and uses an array of therapy styles, including Cognitive-Behavioral Therapy (CBT), Interpersonal Therapy and Acceptance Commitment Therapy (ACT).

David is described as possessing a genuine and engaging personality, with the ability to create relationships that result in change and healing. His clients describe his therapeutic style as straightforward and realistic by helping them evaluate themselves objectively to put their eating disorder and underlying causes into perspective.

David is excited to join ERC as the Clinical Director of our newest location in Milwaukee, Wisconsin. He looks forward to the opportunity to work alongside leading experts in the treatment of eating disorders and help bring the highest quality of treatment to southeastern Wisconsin.