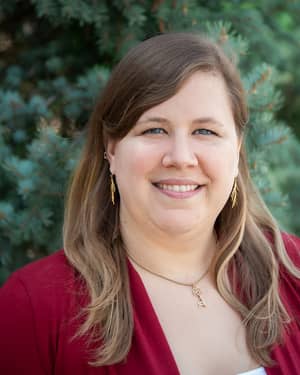 Emma Boillotat, MSW
Alumni & Family Liaison | Mountain Region
Emma believes in the power of community above all else. She believes that healing and recovery can occur and flourish with the support of those around you whether they be family, friends, partners, neighbors, colleagues, support groups, treatment team, everyone!
Emma earned her Master's in Social Work from the University of Denver in June 2020. Prior to obtaining her Masters, Emma worked in a variety of settings to include as a behavioral health counselor for another eating disorder center giving her a passion for working with eating disorders and other co-occurring diagnoses. Emma joined ERC Pathlight in October 2020 as a case manager for one of the Denver sites where she found a passion for case management and assisting patients in finding resources to set them up for a successful transition home. She transitioned to the Alumni & Family Liaison role in May 2022 and is excited to support and connect with Alumni and community partners alike in accessing the services they need.
Emma is currently based in Denver, CO and is originally from New Hampshire. In her free time, Emma enjoys spending time with her partner and their cat, Kitten, watching any and all TV shows/movies, cooking, and travelling to see family and friends.