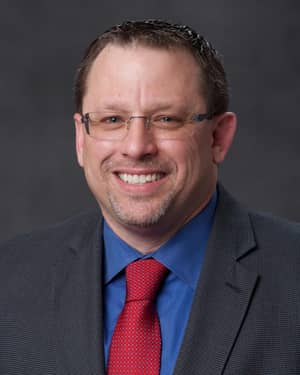 Howard Weeks, MD, MBA, DFAPA, DFAACAP
(he/him)
Chief Medical Officer, Pathlight Mood & Anxiety Center
Dr. Howard R. Weeks is the Chief Medical Officer for Pathlight Mood and Anxiety Center. He earned his MD at Duke University School of Medicine and completed his residency training at the University of Utah in the Triple Board program in pediatrics, adult psychiatry, and child & adolescent psychiatry. He is Board Certified in Child & Adolescent Psychiatry, Adult Psychiatry as well as Clinical Informatics. Dr. Weeks holds an MBA from the Haslam College of Business at the University of Tennessee and has additional executive training from Harvard Business school and the University of Utah. He is also an Adjunct Professor of Child Psychiatry at the University of Utah Huntsman Mental Health Institute and Adjunct Professor in the Departments of Anesthesiology and Population Health Sciences.

Dr. Weeks' areas of expertise are in treatment resistant mood disorders, inpatient child psychiatry, Electroconvulsive Therapy (ECT), Transcranial Magnetic Stimulation (TMS) and ketamine treatments and care of patients in Residential Treatment Care (RTC) facilities. He has over 25 years of experience providing ECT to complex adult and child patients. He was the first physician to use TMS in Utah and was involved in early clinical trials. He is very involved in process improvement and efficiency in the delivery of healthcare specifically with Patient Reported Outcomes. Dr. Weeks has multiple publications in clinical care and quality improvement.

Prior to joining Pathlight, he was the Chief Medical Officer for University of Utah Health Plans which insured over 250,000 members. The seven years prior to that he was the former Associate Chief and Interim Chief Medical Information Officer for University Health where he led the conversion to an electronic medical record. During his 20 years at the University of Utah on faculty, he has been active in many of the clinical services at the former University Neuropsychiatric Institute, now Huntsman Mental Health Institute. He has been the Medical Director of Youth Services; the Division Chief of Child & Adolescent Psychiatry; Chair of Medical Records for University Health; and the Medical Director of the Treatment Resistant Mood Disorder Clinic (providing ECT, TMS and ketamine services). He founded and was the Medical Director of the Comprehensive Assessment and Treatment Program which is the signature destination care program at HMHI. Dr. Weeks also was the medical director for several residential treatment care programs that contracted with the Division of Child Psychiatry for clinical services.

In addition to clinical and administrative work he has been active in his local and national specialty societies. He served as the President of the Utah Psychiatric Association and the President of the Utah Medical Association. He has been honored with the designation of "Distinguished Fellow of the American Psychiatric Association" and "Distinguished Fellow of the American Academy of Child and Adolescent Psychiatry" by his colleagues.