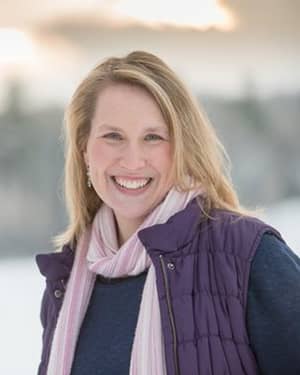 Kara Richardson Whitely
(She/Her/Hers)
Kara Richardson Whitely, an Eating Recovery Center Binge Eating Disorder Recovery Advocate, is the author of Fat Woman on the Mountain and Gorge: My 300-Pound Journey Up Kilimanjaro, an honest and unforgettable, journey of intense passion, endurance and self-acceptance that readers can learn from without having to trek up Africa's highest peak. A detailed account of Richardson Whitely's struggle, Gorge also gives confidence not only to hesitant would-be mountaineers but to those, like her, whose biggest hurdle is to learn to be comfortable and secure with oneself. Her latest book Weight of Being was just released.
Kara has written for Self, Everyday with Rachael Ray, and Runner's World magazines. She was recently featured on Oprah's Lifeclass, Good Morning America, was an Outside magazine 127 Defining Moments finalist and has been written about in Redbook, Weight Watchers, Backpacker and American Hiker magazines as well as dozens of other publications.
Follow Kara Richardson Whitely on Instagram.