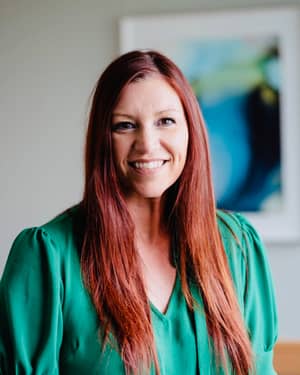 Kara Ware, LCSW, CEDS-S
Executive Director
Kara Ware is an Executive Director at Eating Recovery Center (ERC). She received her Bachelor of Science from Texas Christian University and Master of Social Work from the University of Texas at Arlington. She has spent her career working with the eating disorder population in several treatment settings including inpatient, residential, partial hospitalization, and intensive outpatient units. Kara joined ERC in 2014 and has held many roles within the organization: Clinical Director, Clinical Manager, Primary Therapist, IOP Coordinator and Program Therapist. She is a member of the International Association of Eating Disorder Professional (iaedp) and her professional specialties include Eating Disorders, Higher Levels of Care, Acceptance and Commitment Therapy.
Kara enjoys working at ERC because she believes the company's values align with her personal values. She is proud to be part of a team that helps patients and families move from some of the worst days of their lives to being on a path toward a future they can be excited for. In her role as Executive Director, Kara hopes to bring a sense of consistency, reliability and support for the staff and patients while also supporting leaders who choose to look for solutions when faced with challenges rather than focus on the problem at hand.
Away from work, Kara says she keeps busy with her husband, two kids and their English Bulldog and, if there is any time leftover, she enjoys cooking, baking and escaping into mindless television.