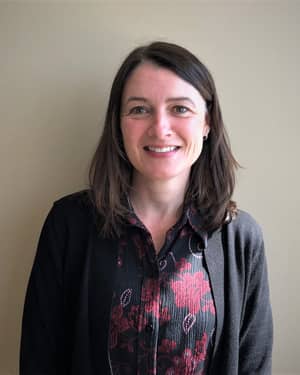 Laurie Dunham, MS, RD, LD, CEDRD-S
Nutrition Manager, ERC Ohio
In April 2021, Laurie joined Eating Recovery Center as Nutrition Manager. Prior to joining ERC Pathlight, Laurie worked on the eating disorder treatment team at a large teaching hospital, Cincinnati Children's Hospital, for over 20 years. When she is not at ERC, Laurie is providing nutrition therapy to adolescents and adults with eating disorders in her private practice.

Laurie is passionate about teaching dietitians and other healthcare professionals about eating disorders from a health-at-every-size lens. She provides clinical supervision and case consultation and runs the Cincinnati/Northern Kentucky chapter of the International Federation of Eating Disorder Dietitians. In addition to having a strong interest in working with athletes with eating disorders, Laurie has been a Be Body Positive Licensed facilitator for the past 2 years.

Laurie obtained her Master of Science degree from The Ohio State University in Medical Dietetics and a Bachelor of Science Degree from Miami University in Health & Sport Studies.