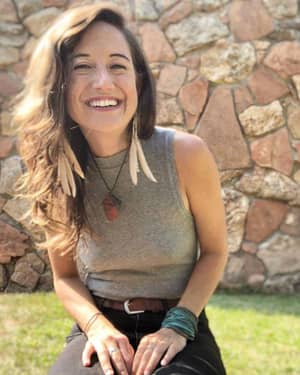 Lindsey Hall
(She/Her/Hers)
Lindsey Hall is an award-winning eating disorder recovery speaker and writer, focusing on what she refers to as "the nitty gritty topics not discussed." Having struggled with the eating disorder cycle for many years, Lindsey has actively been in her coined "flexible recovery" since 2014, and is the author behind "I Haven't Shaved in Six Weeks," a blog written to humanize the stigmas of eating disorders and treatment.
Through her published writing, she has had the privilege of speaking around the world on nuanced topics such as Body Dysmorphic Disorder, Drunkorexia, Exercise Addiction, Orthorexia and other eating disorder behaviors, and has been featured in publications including TODAY Show, CBS, Washington Post, Cosmopolitan, Women's Health, SheKnows, SHAPE Magazine, Refinery29, and more.
Her future plans in recovery advocacy are currently focused on owning and converting a van to take it on the road so she can report on treatment centers and eating disorder resources around the country in a dream she's envisioned as "Recovery on the Road."
Follow Lindsey Hall on Instagram.