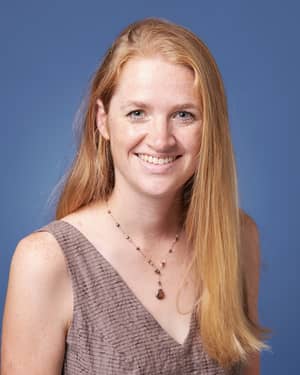 Megan Riddle, MD, PhD
(she/her)
Medical Director
Megan Riddle, MS MD PhD, is board-certified in both adult psychiatry and consult liaison psychiatry. She attended Western Washington University and received a Bachelor of Arts in Spanish with minors in Latin and English before deciding she wanted to pursue a career in medicine and research. She received a Master's in Biology at Western Washington University with an emphasis in genetics and then went to Weill Cornell Medical College where she earned a medical degree as well as a PhD in neuroscience. She completed her residency training in psychiatry at the University of Washington, where she was chief resident, before completing a fellowship in consult liaison psychiatry, also at the University of Washington. She is currently a Courtesy Clinical Instructor with the University of Washington Department of Psychiatry and Behavioral Sciences and enjoys teaching and supervising residents.

Dr. Riddle has a longstanding passion for eating disorders. Her PhD thesis explored the effect of diet restriction on anxiety-like behavior as a way to further our understanding of the neuroscience behind eating disorders. During her time in residency, she created an eating disorder curriculum that she currently teaches to residents, fellows, medical students, and attendings, in hopes of improving provider awareness of eating disorders, and thus improving patients' access to treatment. She has a particular interest in the interaction between the body and mental wellbeing and has done research on the overlap between disorders of gut-brain interaction and eating disorders.

Outside of work, Dr. Riddle enjoys training and showing her three German Shepherds in a variety of sports and spending time with her wife.