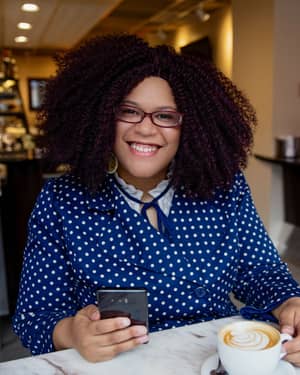 Regan Byrd
Regan Byrd is an award-winning anti-oppression activist, speaker, and trainer who has trained dozens of organizations on anti-oppression and allyship, including the Colorado Mid-Wives Association, the Sierra Club, the Colorado Democratic Party, YWCA of Boulder County, and Denver Public Schools. Regan has served as the morning keynote speaker for the DU Women's Conference in 2017, the afternoon keynote for the 2018 League of Women Voters annual conference, and morning MC for the Womxn's March Denver 2019 march. She was also a trainer at the 2018 White Privilege Symposium in Denver. She has participated in various expert panels on topics ranging from critical race theory, to the history of police, to housing justice.
Regan is also a seasoned nonprofit professional with over 13 years of experience in grassroots and social justice non-profit organizations, formerly working for the Arc of Jefferson County, 9to5 Colorado: National Association of Working Women, Hunger Free Colorado, and the Bell Policy Center. She previously served as office manager for the Colorado Nonprofit Development Center, and the Data and Systems Manager for the Bell Policy Center. Regan currently serves as treasurer of the board for the Colorado People's Alliance and was formerly the co-chair of the board for 9to5 Colorado for 10 years, and a legacy board member with Womxn's March Denver. Regan is a former commissioner on the Aurora Humans Rights Commission, and former board member for the youth mentorship non-profit "YESS Institute". She is a graduate of the Transit Alliance's Citizen Academy and Emerge Colorado, a training program for women running for office. She is a recent graduate of the Denver Metro Chamber's "Impact Denver" leadership class of Spring 2018 and is a recent participant in the Chinook Fund's 2020 Spring Giving Project.
Regan has a deep commitment to social justice, institutional systems change, and collective liberation. She believes this is best done through self-reflexivity, strong allyship, knowledge cultivation, intentional inclusivity, coalition building, and dismantling systems of oppression.
Regan Byrd is an alumni of the University of Denver's undergraduate program, with dual B.A. degrees in Public Policy and Sociology, and minors in Gender and Women's Studies, and English. Regan has been named a "Woman to Watch" by the Denver League of Women Voters, is the winner of the 2015 Lilly Ledbetter award from 9to5 Colorado, and was named 2019's "Woman of the Year" by the Business and Professional Women of Denver.
In her free time, she enjoys making fun of bad movies, exploring the Denver dining scene, competitive video gaming, and fawning over new technology.