Are You Struggling After a Trauma?
Most people will experience a trauma during their lifetime. Examples of traumas include witnessing a death, becoming severely injured, or surviving a sexual assault. While most people can recover from trauma on their own, some people experience long-lasting distress, a sign of posttraumatic stress disorder (PTSD).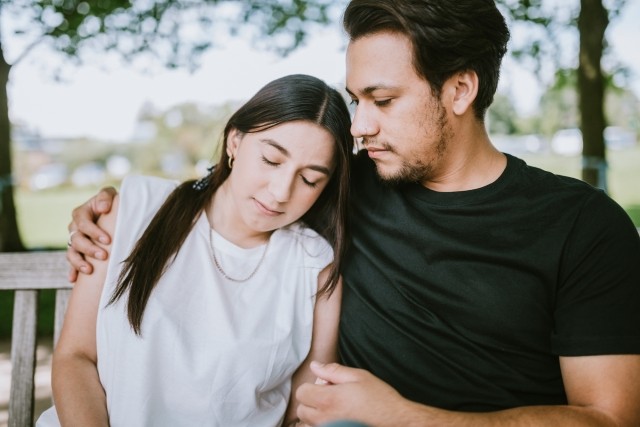 Take Our Trauma Quiz Today
Our therapists are licensed, qualified, and ready to help.
Please note: this online mental health screening test is not intended to diagnose an illness. If you are struggling with mental health symptoms, we encourage you to call us at 1-877-715-1878 or find an experienced mental health treatment professional near you. If you are experiencing a mental health or medical emergency, please dial 911 or go to your nearest emergency room.
How to Recover Following a Trauma
It is normal to be upset and affected by a traumatic event for several weeks — or even for several months. But when symptoms, like anxiety, obsessive-compulsive disorder (OCD) or depression, last longer than several months — or greatly disrupt your relationships, job or home life — it may be time to seek professional help.
Discover More Mental Health Screening Tests
Find Trauma Treatment Here
Our professional staff and clinicians have extensive experience in working with patients who have a history of trauma. We are sensitive to the unique needs and experiences of people who have been through a trauma — or multiple traumas. All Eating Recovery Center (ERC) Pathlight clinicians are trained in Cognitive Processing Therapy (CPT) and other evidence-based therapies that are effective at helping people heal following trauma.
When you enter trauma treatment with an experienced professional, you may experience a number of benefits within a relatively short time frame. After several trauma treatment sessions, you may notice:
Less bodily/physical tension
Less reactivity to traumatic memories or triggers
Stronger relationships
Greater connection and meaning
Increased joy and other positive emotions
Recovering from a trauma is very liberating and can lead to increased confidence and higher self-esteem. To learn more about trauma treatment at Pathlight, please call us at 1-877-715-1878. We offer free, confidential consultations with our team of Master's-level clinicians.