Do I Have OCD?
Obsessive-compulsive disorder (OCD) is an anxiety disorder in which a person has uncontrollable, obsessive, recurrent thoughts or compulsive behaviors that they must repeat over and over. If left untreated, OCD can become chronic and interfere with normal routines, schoolwork, employment and family or social activities.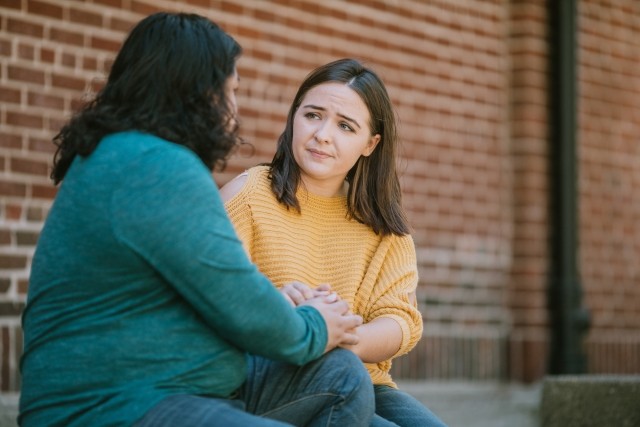 Take Our OCD Quiz Today
Our therapists are licensed, qualified, and ready to help.
Please note: this online mental health screening test is not intended to diagnose an illness. If you are struggling with mental health symptoms, we encourage you to call us at 1-877-715-1878 or find an experienced mental health treatment professional near you. If you are experiencing a mental health or medical emergency, please dial 911 or go to your nearest emergency room.
Get Help for OCD Today
If you or someone you care about has symptoms of OCD like those discussed here, we invite you to learn about the Specialty OCD Treatment program here at Pathlight. This OCD track supports patients in learning how to manage OCD triggers, putting them on a path to long-term recovery.
In treatment, experienced therapists utilize a specific type of Cognitive Behavioral Therapy called Exposure & Response Prevention (ERP). Individuals who begin treatment in our Specialty OCD Track will participate in a variety of evidence-based treatments, including:
Culturally informed individual and group therapy
Family therapy for ongoing support and education
Psychiatric assessments and medication treatment
Over time, OCD treatment reduces distress so people can fully participate in life again. With support and care from Pathlight's highly experienced therapists, individuals learn and practice new skills, making gradual, systematic, and sustained progress towards recovery.
Discover More Mental Health Screening Tests